Retail 'dragging heels' on Scope 3 supply chain emissions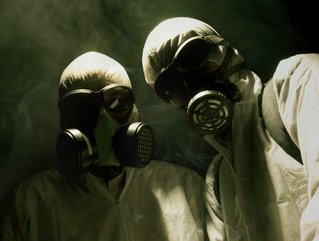 Walmart is helping suppliers green-up, Costco isn't, and the problem is that collaboration 'goes against retail's DNA', says leading supply chain expert
Retail is falling behind other sectors when it comes to tackling Scope 3 emissions in the supply chain, a leading supply figure has said.
Simon Geale, Executive VP at procurement specialist Proxima, says that to make meaningful change in Scope 3 emissions "you need control of your suppliers because the majority of emissions reside there".
But he stresses that for many sectors there is no clear path towards sustainability and that this is causing problems. He says one such sector is retail.
Geale points to vastly different approaches to Scope 3 emissions from one retailer to another, citing Costco and Walmart as examples.
Walmart & Costco flip sides of net zero coin
"In response to shareholders' votes for tougher net-zero goals, Costco has said they cannot directly control supplier actions whereas Walmart is working to reduce Scope 3 emissions by incentivising suppliers through early payments if they score higher with CDP."
The CDP is an international non-profit organisation that helps companies and cities disclose their environmental impact
Geale feels Walmart is taking a "push approach" to sustainability, by telling suppliers what to do, and that Costco either does not have the purchasing power with their brands to act similarly, or lacks incentivisation to act.
"Simply put, Walmart can make a brand act and Costco can't," he says. "Costco is feeling the noise of sustainability but has not yet felt the pain, because its customers value price and quantity above all else."
This, he says, is what has led Costco to make it clear it does not have the ability to influence suppliers to go green.
Geale says that for Costco to control its Scope 3 emissions it will not only need "great supplier relationships" but also "increased competition in the market and heightened customer demand".
Costco Scope 3 stance 'due to lack of pain'
Geale says that Influencing suppliers to reduce emissions is a strategic decision "based on an alignment of demand between shareholders and customers", and that Costco's acclaim it cannot control suppliers, while factually correct, does not mean it cannot monitor them "and encourage them and do the things that can be controlled".
Geale continues: "CFOs are more likely to delay a decision in sustainability if there's no immediate financial hit today. Especially those with a premium product mix."
He cites Audi as being an example similar to Costco: "Audi had a legacy range of vehicles and no evidence that consumers would purchase cars made more sustainably over what it offered, and so it was slow to act."
Geale believes corporate strategies for sustainability come down to timing.
"You'll see businesses make greater strides once they feel the threat of losing customers," he says. "This is a big, strategic call and reflects the harsh realities of progress."
Action on Scope 3 'all about costs'
Geale points out that for Scope 3 emissions to be meaningfully tackled, sustainability teams must be "plugged into the supply chain and corporate direction" if they are to know the needs of the business and the costs of putting the necessary measures - such as changing suppliers - into place.
"Changing suppliers is a big decision and if the business is not behind it they will not do it," he says. "It needs to be done smartly and strategically. You can be purposeful and out of business very quickly, or you can be a good business that is also purposeful."
Geale says the greatest barrier to corporate sustainability is cost, but that collaboration can play an important role in driving progress.
He says: "CFOs have told me they are ready to push sustainability but that their business model would be unable to sustain the costs, especially if competitors are offering lower prices than they can."
"Industry collaboration scales efforts in a way that can not be achieved alone. We saw this with pharmaceuticals and Schneider Electric, where they provided renewable energy through the supply chain. This allowed for shared risks and costs, which increased successful collaboration with suppliers.
Scope 3 collaboration 'against retail DNA'
"Ultimately, collaboration is against retailers' DNA, due to a competitive playing field in the marketplace."
This, says Geale, is why retail is already getting left behind other sectors when it comes to the drive towards sustainability.
"There is collaboration being driven by regulators and the retail consortium but it's not at a strategic level, and to drive meaningful development it needs to make it up to the C-suite," he says.