Maersk unveils 8 Carbon Neutral 16,000 TEU Vessels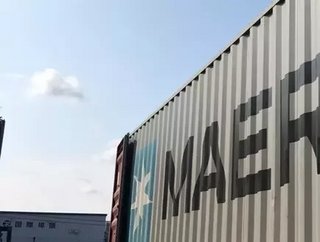 Shipping giant Maersk details its biggest investment in sustainable ocean freight with fully carbon-neutral, ocean-going fleet set to sail in Q1 2024
A.P. Moller - Maersk is investing in eight large ocean-going shipping vessels that will be powered entirely from carbon neutral methanol fuel. 
The investment, reportedly costing $1.4bn, is the biggest move Maersk has made to date in its mission to decarbonise ocean freight at scale. The new vessels will replace older fleet assets and generate annual CO2 emissions savings of approximately 1 million tonnes, the company said. 
Soren Skou, CEO, A.P. Moller - Maersk, said: "The time to act is now, if we are to solve shipping's climate challenge. This order proves that carbon neutral solutions are available today across container vessel segments and that Maersk stands committed to the growing number of our customers who look to decarbonise their supply chains."
Maersk's New Green Vessels 
TEU: 16,000
Fuel: Carbon neutral methanol 
In service from: Q1 2024
Amount: 8, with options for a further 4 by 2025
The 16,000 TEU vessels have been ordered from Hyundai Heavy Industries for delivery in Q1 2024, with options to add a further four vessels in 2025. Maersk says the capital expenditure is included in its current guidance for the 21-22 financial year.
Flying under Danish flags, they will replace tonnage of more than 150,000 TEU that is reaching the end of life and that Maersk will retire by the first quarter 2024. Designed with a dual-fuel engine setup, the new ships can run on methanol fuel, as well as more widely available low sulphur fuel. 
Skou says the major investment will signal to fuel producers that demand for green fuel is "emerging at speed", though the company admits it will struggle to procure enough methanol to fully power the fleet from the outset. This dual-fuel setup is a short-term, pragmatic compromise that will enable Maersk to offer its customers the most sustainable solution as soon as possible, it says.
Maersk's Green Fleet Driven by Customer Objectives 
Maersk, the world's biggest shipping company, has taken incremental steps over the past several years towards lowering carbon emissions across its fleet. The company says the objective is in part driven by the sustainability goals of its biggest customers. Amazon, Disney, Microsoft, Novo Nordisk, The Procter and Gamble Company, Schneider Electric, Signify, and Unilever are among those who have pledged to use the new carbon neural fleet once they are delivered. 
Michelle Grose, Head of Logistics and Fulfilment, Unilever said logistics accounts for around 15% of the organisation's greenhouse gas emissions, and that it is "important that we work with partners shifting to lower carbon fuels". 
"We are proud to partner with Maersk as they pioneer carbon neutral transportation on the high seas," Grose added.