Maersk Invests in Sustainable Fuel Startup Vertoro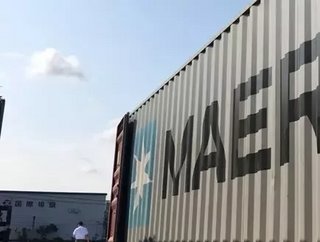 Shipping giant's corporate venture arm Maersk Growth makes new investment in Vertoro's liquid lignin technology as part of marine decarbonisation effort
A.P. Moller - Maersk has invested in Dutch startup Vertoro to support its development of liquid lignin as a green marine fuel. 
The minority investment by Maersk Growth, the shipping giant's corporate venture arm, will enable Vertoro to build a demo plant and work towards commercialising its patented liquid lignin technology. 
Lignin is a type of complex organic polymer central to the formation of plant tissue cells. It is found in woody tissue, providing its rigidity, and is the second most abundant organic material on Earth. Vertoro liquid lignin technology will be developed to produce alternative green marine fuels, as well as a number of other applications for the materials and chemicals market. 
Maersk has identified lignin as now of four potential fuel types to be used in the decarbonisation of marine operations, alongside biodiesel, alcohols, ammonia. 
Peter Votkjaer Jorgensen, Partner, Maersk Growth, says: "Lignin fuels have a promising potential when it comes to decarbonising shipping. We consider Vertoro to be a leading start-up in the sustainable biomass-to-liquids space and we are excited to invest in the company and become part of the efforts to effectively scale up production of green fuels."
Jorgensen says Maersk will provide Vertoro with expertise and access to the broader scale of the Maersk organisation, as well as funding. 
"This investment will bring us closer to reaching this goal in close cooperation with our committed team, our investors, and our partners," add Vertoro CEO and cofounder, Michael Boot. 
Who Are Vertoro? 
Founded in 2017 by CEO Michael Boot and CTO Panos Kouris, Vertoro is a Dutch spin-off company from a partnership between Brightlands Chemelot Campus, DSM, Chemelot InSciTe, University of Maastricht, and Eindhoven University of Technology. Its product, Goldilocks, aims to provide a bio-based alternative to fossil fuels for use as a platform in fuels, materials and chemicals. 
"Our goal is to offer competitive, sustainable products to cost and environmentally conscious customers worldwide; a model inspired by no-frills disrupters in other industries that today are among the most profitable in their sector," says Boot. 
Maerk's Recent Investments in Sustainable Fuel 
The new partnership with Vertoro is the third recent investment the shipping company has made in the sustainable fuel market. In September Maersk Growth invested in WasteFuel, a startup developing technology to convert waste into sustainable aviation fuel (SAF). The firm also made an investment into Prometheus, a company developing direct air capture technology to enable cost-efficient, carbon neutral electro fuels.
In August, Maersk announced a new fleet of carbon neutral, 16,000 TEU vessels, which are due to enter service and replace 150,000 TEU in end-of-life vessels from the first quarter 2024. 
"This order proves that carbon neutral solutions are available today across container vessel segments and that Maersk stands committed to the growing number of our customers who look to decarbonise their supply chains," said A.P. Moller - Maersk chief Soren Skou.