Green supply chains are key to a more sustainable Britain
By John Perry, Managing Director, SCALA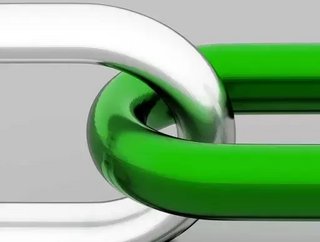 Integrating green practices into supply chains is critical in minimising the environmental impact of the industry and promoting business integrity...
The acceleration in online shopping over lockdown has impacted the dynamics and sustainability of many businesses' supply chains, particularly as customers are increasingly focusing on environmental factors such as waste, resource use and embedded carbon. 
Between plastic packaging, carbon emissions and returns headed straight for landfill, the environmental implications of this new way of consuming is a major problem. The pressure is therefore mounting for businesses to implement more sustainable supply chains and address these environmental concerns.
The environmental cost of online purchasing 
UK online sales surged by 36.6% in 2020 compared to 2019, the largest growth seen since 2007 according to data from the IMRG Capgemini Online Retail Index. However, in turn, the enforced rise of eCommerce has negatively impacted the environment. 
The rise in delivery vans last year led to the number of vehicles on UK roads exceeding 40 million for the first time - which inevitably results in a corresponding rise in carbon emissions. Not to mention the increased usage of cardboard and other packaging materials, much of which is unrecyclable and likely to go to waste.
Interestingly, even as restrictions have eased it appears that the eCommerce boom may be here to stay if initial public opinion is anything to go by. Research suggests that since March 2020, shoppers have received on average two extra deliveries monthly, and over half of the public now expect to continue ordering online at the same volume even after the high street reopens in earnest. 
The benefits of a greener supply chain 
If the increased consumer focus on eCommerce continues, there will be ever-greater scrutiny placed upon the carbon footprint of businesses that sell online. Given that the majority of emissions are generated through the supply chain, businesses would be well-served by placing a greater focus in this area. 
As well as the obvious reputational boost for greener businesses in the eyes of today's increasingly environmentally-conscious consumer, investing in greener practices can indeed have a tangible impact on an organisation's bottom line. For example, investing in zero-emission vehicles is likely to save businesses money in the long run due to the reduced whole-life costs that come with an electric vehicle. Furthermore, research suggests that around 85% of the public are more likely to buy from companies with a positive reputation for sustainability. 
Building a supply chain that is efficient and environmentally sustainable
As the UK continues its march towards its net zero emissions target in 2050, greener business practices are only set to rise in priority. It is therefore essential that businesses look at their supply chains now in order to avoid incurring potentially serious financial and reputational damage further down the line. But what first steps can businesses take in building a greener supply chain?
Key to ensuring that greener supply chain initiatives are implemented long-term is having the right foundations in place, which means first building the business case for action. This helps to build internal support for greener business practices, evaluate any potential risks and also help identify the areas where action is most needed to make the supply chain more environmentally friendly.  
Businesses need a greater awareness of all of the emissions produced throughout their supply chain. While it is mandatory for businesses to report on Scope 1 and Scope 2 emissions, there is currently no legal obligation to report upon all indirect emissions produced throughout the supply chain, known as Scope 3 emissions. 
Considering Scope 3 emissions can make up the majority of many businesses' carbon footprint, it becomes clear that any business striving for net-zero emissions cannot feasibly meet their targets without taking these emissions into account. Organisations paying closer attention to their entire carbon footprint, including Scope 3 emissions, can only be seen as a positive, resulting in environmental benefits felt across society. 
Across the board, businesses looking to implement truly sustainable processes should partner with suppliers that share the same values and goals wherever possible. Establishing and communicating expectations through a supplier code of conduct is one of the most effective ways for businesses to involve suppliers in their sustainability efforts.
Businesses should also take a closer look at their logistics network to identify any inefficiencies that could be improved upon. Companies should look at their current fleet size, vehicle makeup and geographic spread, as well as where their distribution centres are located, to determine any areas of inefficiency or wasted resource. 
Supporting businesses in their sustainability journey
Supply chain sustainability is increasingly recognised as a key component of corporate sustainability. HSBC reports that 31% of companies worldwide plan to introduce sustainability-focused changes to their supply chains, and seven of the 10 largest global FMCG companies have carbon emissions reduction goals that include helping suppliers to go 'green'. The decisions businesses make over the coming months may very well shape the future of millions in the years to come.
SCALA has pledged to support businesses in their sustainability journey, by ensuring that every project undertaken in 2021 will include a detailed assessment of how all work across the supply network will impact the environment. Through this, environmentally sustainable practices are front of mind at all times and together we can work towards a greener future.