Geodis to Offer Sustainable Fuel across Sea and Air Freight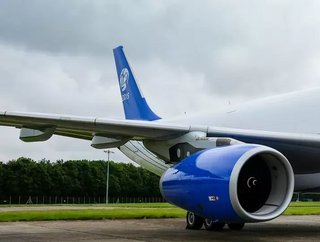 Geodis outlines new option for customers to directly reduce their carbon emissions with launch of biofuel alternatives across sea and air freight services
Geodis will begin offering sustainable fuel alternatives across its sea and air freight services in a move the company hopes will contribute towards its customers' carbon reduction objectives. 
The global logistics firm already offers alternative fuel across its road solutions, and will extend that to its other strands through Sustainable Aviation Fuel and Sustainable Marine Fuel. 
The biofuel is derived from non-fossil sources, produced from food and agricultural waste - the vast majority of which is cooking oil - and could lead to a "massive reduction" in CO2 emissions: a minimum of 80% for air and 90% for sea transport, the company said. Switching to alternative fuel will also contribute to a reduction in other damaging pollutants. 
Philippe de Carné, Geodis Executive Vice President Business Development, CSR & Innovation, said biofuels "are currently the most effective way to significantly reduce the environmental footprint of transport activities." 
One major benefit to Geodis' offering is its 'insetting' classification. Unlike other means of carbon offsetting, such as solar and wind power or tree planting credits, use of the biofuel acts as a direct reduction in emissions because they occur within the transport value chain. "These insetting solutions offer our customers the ability to directly impact the global carbon output linked to their shipments by reducing it significantly," Philippe added. 
Geodis chief executive Marie-Christine Lombard, said the move "is one of the strategic paths being pursued by Geodis to meet the challenge of carbon neutrality. With these new solutions for air and sea freight, we offer our customers an additional way to decarbonise their entire supply chain."
 
Alternative Fuel Leading Logistics Decarbonisation Effort
The announcement is the latest by the world's logistics leaders to help customers around the world reach their demanding decarbonisation targets. In August, Maersk announced a landmark investment in a fleet of carbon neutral ocean-going chipping vessels. 
The world's biggest box mover will launch eight 16,000 TEU vessels, each powered entirely from carbon neutral methanol fuel, in early 2024. They will replace old assets to generate estimated CO2 emissions savings of 1m tonnes. 
"This order proves that carbon neutral solutions are available today across container vessel segments and that Maersk stands committed to the growing number of our customers who look to decarbonise their supply chains," said Soren Skou, CEO, A.P. Moller - Maersk.