Execs 'being grilled' on Scope 3 emissions by investors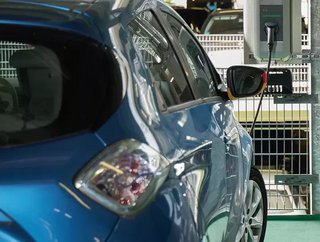 Investors and analysts zero-in on Scope 3 emissions in supply chain shows survey, as net zero targets make sustainability ever-more important for firms
Investors and analysts are more focused than ever on companies' Scope 3 emissions, with execs being asked more questions about this at earnings calls than anything else, new research shows.
The findings come from Sentieo, a financial and corporate research platform for investment analysts. It says heightened Scope 3 awareness is a clear sign that corporate promises to reduce the carbon footprint of their supply chains are under intense scrutiny.
'Greenwashing' - the practice of talking a good game on sustainability without following through with positive action - is a growing concern among investors. 
Greenwashing big concern for investors
Findings from another recent survey - from global spend-management specialist Ivalua - suggest 90 per cent of organisations are failing to drive green initiatives across the supply chain, with just one-tenth saying they always include sustainable practices in contracts and agreements.
Scope 3 emissions in the supply chain are those from lower-tier vendors. Measuring and controlling such emissions in the supply chain is vital if countries are to meet their 2050 net zero goals.
This gives great value to tools that are able to quantify carbon emissions in the value chain. One of the major tools available on this front is SAP's cloud-based Product Footprint Management, (PFM), which allows businesses to monitor greenhouse gas emissions across its supply chain. Supply chain planners can use PFM to identify, and resolve, carbon problems.
Sustainability 'as important as profits'
SAP product engineer Thomas Saueressig said at the time of PFM's release  that sustainability goals "are increasingly as important to business success as financial goals".
He added: "Customers want it, the world needs it. There is no time to waste for businesses to act more responsibly and sustainably. 
"When companies embed emissions data into underlying business processes, leaders can drive real change by making conscious decisions across the entire value chain. That is what scales the transition to low emission pathways, and SAP is uniquely positioned to drive this change throughout collaborative, intelligent and sustainable business networks."