Too much 'greenwashing' in Europe supply chains - report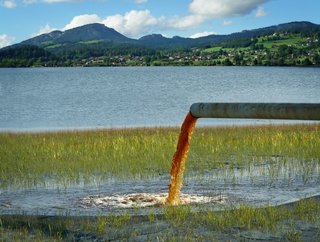 Ivalua research suggests fewer than 25% of suppliers are being properly measured on key carbon targets, such as air and water pollution
Research from global spend management specialist Ivalua shows fewer than one quarter of European suppliers are being meaningfully measured on carbon emissions. 
The study also suggests that 90 per cent of organisations are failing to drive green initiatives across the supply chain, with only one-tenth saying they always include sustainable practices in contracts and agreements.
The Ivalua 2021 Supplier Relationships Report surveyed suppliers across the UK, France, Germany and Switzerland, with a view to examining how collaboration can boost environmental initiatives. 
Most suppliers not measured on pollution
Drilling down, the study shows that only a minority number of suppliers are being consistently measured by organisations on air pollution (22 per cent), water pollution (21 per cent) and deforestation (20 per cent).
In the wake of the UN Climate Change Conference UK 2021 (COP26), sustainability is now a top priority for governments, businesses, and consumers. As part of the UK's 2050 net zero pledges, listed UK businesses must release detailed public plans to meet climate change targets by 2023. 
This shift towards accountability and transparency needs to include the supply chain. Suppliers must be assessed regularly to ensure they are hitting stringent carbon emission targets, yet just 25 per cent of UK suppliers say this is happening.
Supply chain sustainability 'greenwashing' claim 
Alex Saric, a smart-procurement expert at Ivalua, said: "Firms need to ensure environmental efforts to cut carbon emissions extend beyond their own four walls." 
Anything else is greenwashing, he added.
"For most organisations," continued Saric, "emissions from their supply chain are several times greater than their own direct emissions. This means it's critical they work with immediate and sub-tier suppliers to drive improvements in environmental practices."
On a global scale, suppliers have an important role to play in tackling climate change. However, many feel they are ill-equipped to make this a reality. 
A total of 69 per cent said it should be easier to collaborate with buyers on sustainability, while 35 per cent believe improving their ability to share information - and collaborate with buyers on improvements- would improve their ability to deliver green initiatives.
Suppliers 'need right tools' to go green
Saric said: "Suppliers have a vital role to play in reducing environmental impact but organisations have a responsibility to give them the right tools to boost green initiatives. 
"This means regularly communicating with suppliers, assessing their efforts, and providing them with flexibility to offer innovative solutions.
"By taking a smarter approach to procurement, organisations can facilitate collaboration and access actionable insights to drive continuous improvement and help hit CO2 goals. There is also a real business imperative tied to hitting sustainability targets. Environmentally conscious organisations can build their brand reputation, increase sales, and gain the edge over less-green competitors."
To download the – how collaborating with suppliers can boost green initiatives" please visit: