DHL partners with Riversimple in sustainability move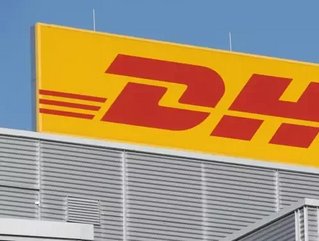 DHL Supply Chain has announced a partnership with a focus on sustainable personal transport combined with green logistics with Riversimple Movement
Riversimple Movement, a Welsh hydrogen vehicle manufacturer, has found a new partner in the world's 11th largest employer: DHL Supply Chain. The two companies, who have recently signed an MoU, pledge to bring sustainable zero-emission vehicles to the UK, and their targets don't stop there. The duo looks to be busy, with their sights set on developing sustainability initiatives, securing the necessary finances required to achieve the volume production of hydrogen vehicles, and designing and subsequent trialling of zero-emission transport.
DHL has already begun assisting its new partner in preparing for its first full-scale manufacturing facility, which will house the production of hydrogen-electric vehicles. 
"It's exciting to be partnering with a highly innovative company like Riversimple, which has sustainability at the heart of its mission," says Managing Director of DHL Manufacturing Logistics UKI, Mike Bristow. "As the world's leading logistics company, it is our responsibility to guide the industry to a sustainable future."
DHL has recently launched "The Sustainability Playbook", designed to create a roadmap to implement the next generation of global supply chain. 
"Excellence. Simply delivered. In a sustainable way."
As one of the leading drivers in global trade, DHL claims to be aware of its immense responsibility to steer innovation. Conscious of the impact their global operations have on the environment, the company initiated "Strategy 2025" - delivering excellence in the digital world. The goal: to focus increasingly on harnessing the potential for sustainable long-term growth and expanding the already-underway digital transformations within the business. 
"Strategy 2025" aims to cumulatively invest €2bn in digitalisation through to 2025, in the hope that this will enhance customer experiences. They also predict a €1.5bn yearly run rate by FY'25. 
Currently, DHL boasts a large green logistics portfolio, including carbon offsetting, green optimisation, and clean fuel and energy products, all as available ways to make the supply chain industry more sustainable. 
"We have repeatedly redefined logistics, from introducing the industry's first green product to becoming the first logistics company to commit to a zero-emissions target," says DHL. 
"In the past 15 years, we have continuously improved our carbon efficiency while introducing innovative green logistics solutions to make supply chains more sustainable and help our customers achieve their environmental goals."
DHL move to lead supply chain sustainability
As the world's 11th largest employer, and with around 570,000 employees worldwide, DHL is in a position to lead the supply chain towards a greener future. Its recent partnership with Riversimple hopes to inspire other companies within the industry to follow. 
Hugo Spowers, Founder and Managing Director of Riversimple, acknowledges DHL's commitment to sustainability.
"We're very pleased to be collaborating with DHL to help us achieve mass production in the UK in the near term, and hopefully partner with us on a global level as we deliver our goal of systematically eliminating the environmental impact of personal transport.