Boohoo exec bonuses linked to supply chain improvement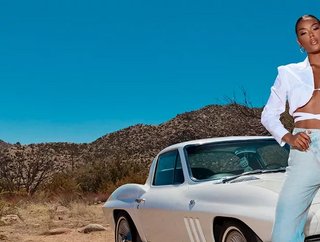 A £150m bonus pot tied to business performance will now also be linked to improving conditions in beleaguered fashion group's supply chain
Fashion group Boohoo has moved to tie executive bonus payouts to demonstrable improvements in working conditions and other ESG commitments throughout its supply chain..
The company this week followed advice from members of its Environmental Audit Committee that the £150m bonus pot, implemented last year and contingent upon business performance, should also be linked to sustainability initiatives and broader supply chain improvements. 
The financial incentive plan was implemented by the company last year, with senior leadership, including co-founders Carol Kane and Mahmud Kamani, set to receive major pay days if the business increases its valuation by around two thirds by 2023. Boohoo floated in 2014 and was valued at around £4.5bn in June 2020, when the incentive scheme was implemented. 
The UK-based online fashion retailer owns and operates brands including its menswear offshoot BoohooMan, Karen Millen, PrettyLittleThing and former Arcadia Group brands such as Burton and Oasis. Last summer it was beset by allegations of poor working conditions in factories in UK cities and underpayment of staff. Workers were reportedly expected to work long shifts for below minimum wage, the ensuing furore of which wiped around £1bn from its share price. 
In response to the reports, Boohoo submitted to an on-going audit and subsequently cut ties with more than 400 suppliers to date. But earlier this year, further pressure from workers' rights campaigners sparked a fresh inquiry into 'slave labour' allegations which may result in an import ban in the United States. 
"Doing more for our suppliers"
 
Earlier this month Boohoo published its first sustainability report, called Up.Front Fashion Ready for the Future, in which it pledged to "doing more for our suppliers" as a key objective, focussing on transparency and greater oversight throughout the value chain. 
Its action plan centres around three key areas of improvement:
Clothes made smarter: Making our clothes in a smarter way - with better materials, more sustainable design and less waste and packaging.
Suppliers on better terms: Doing more for our suppliers - transparent supply chains, improved standards and management and a long-term commitment to those that work in fashion.
Our business taking action: Running our business responsibly - strong governence, a great place to work, tackling climate change, responsible marketing and a role in communities we can all be proud of.
"It's vital we can trust that suppliers are respecting our ethical, environmental and product quality standards. In particular, we want them to treat workers well and pay them fairly," the report says. "And to build stakeholder confidence and brand loyalty, we need to communicate our progress clearly and openly. That's why transparency runs through all our Up.Front goals." 
The retailer has also committed to publishing a list of its suppliers, making public its purchasing practices, and increasing oversight in supplier management and accountability.