BCG Sustainability Report highlights supply challenges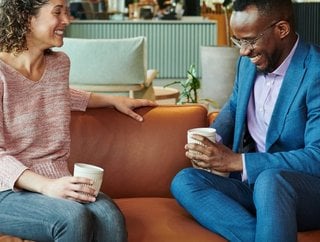 The cover of BCG's 2022 Sustainability Report, in which BCG says reaching out to suppliers is a key part of its primary stakeholder engagement activities, and that doing so "allows us to focus resources and investment on the activities through which we can drive the greatest impact".
Boston Consulting Group's 2022 Sustainability Report highlights how firms is tackling global, challenges including those around supply chain
The Boston Consulting Group (BCG) annual Sustainability Report showcases ways it is seeking to address global challenges, including those around supply chain.
The 2022 report– Expanding Our Reach, Enhancing Our Impact – highlights BCG achievements, including spearheading 1,500 initiatives focused on societal and planetary impact across 780 clients.
BCG says it has committed over US$1bn in investments since 2020 to promote progress in this area "by partnering with prominent private, public and social sector organisations, providing both pro bono assistance and direct financial aid".
"We are committed to being the most positively impactful company in the world,:" says BCG CEO Christoph Schweizer. "This ambition lies at the heart of everything we do and is core to our purpose and values.

"We are proud to partner with clients, governments and nonprofit organisations to create positive and sustainable economic, environmental, and societal impact."
BCG says reaching out to suppliers is a key part of its primary stakeholder engagement activities, and that doing so "allows us to focus resources and investment on the activities through which we can drive the greatest impact".

It says stakeholder engagement is "a continuous process aimed at understanding how priorities are evolving in a fast-paced and dynamic business environment and in society".

On that note, it reveals in the report that, to better understand its suppliers' concerns – and to identify opportunities to collaborate on ESG topics – it:
• Runs regular tender processes
• Has an ongoing programme of supplier relationship management
• Holds annual business reviews
BCG helps secure Pfizer's Africa supply chain
BCG also reveals how it helped Pfizer bring its "innovative portfolio of medicines" to African nations.
It says half the world "suffers from a health equity gap, living without access to high-quality, safe, effective medicines", and that it helped Pfizer provide access to medicines for people living in 45 lower-income countries.

BCG says a large part of its work on this front involved helping Pfizer "decide which geographies to include, assess options for a go-to-market model and analyse and secure the supply chain".
It adds: "We worked on distribution, enabled sustainable prices, and conducted a regulatory analysis to initiate drug approval processes on time while also leveraging existing registrations as much as possible. Finally, we translated the strategy into tangible functional and cross-functional plans."
In other sustainability developments last year, BCG also saw the appointment of two important C-suite leaders. David Webb was named Chief Sustainability Officer, while Nadjia Yousif was unveiled as Chief Diversity Officer.
"It is essential that BCG is not only representative of the societies we serve, but also that everyone at BCG feels that they can bring his, her, or their full self to work," said Yousif on the appointment. "I am so excited to shape and progress the DEI agenda at BCG and beyond."
The BCG workforce also grew to 30,000 in 2022, with women accounting for 46% of the total headcount.
Leading the way for climate action
For the second consecutive year, BCG was the only consulting partner to COP27 and provided assistance to the UN High-Level Climate Action Champions and was honoured with a place on the CDP Climate A List.
Since 2020, the firm's investments in climate action have surpassed US$500mn and has committed to investing US$2bn by 2030.
"We have set ambitious, science-based targets aiming to halve our emissions intensity by 2025 and achieve net-zero climate impact by 2030," Webb explains. "In addition to evolving the way we operate to reduce emissions, we are proud to be one of the companies helping support climate innovation in our industry and beyond.
"One way we do this is by supporting the development of breakthrough climate technology such as sustainable aviation fuel and direct air capture."
Key findings from the report chart BCG's climate change progress since 2015:
Greenhouse gas emissions have decreased by 30%
Water usage has been reduced by 20%
Waste generation is 15% less
Energy consumption has dropped by 10%
The report showcases various instances where BCG has assisted clients in accomplishing their sustainability targets.
These include helping one client reduce its greenhouse gas emissions by 20% by implementing energy efficiency measures in its offices and factories; helping another client reduce its water usage by 15% by installing water-saving fixtures in its buildings and implementing a water conservation programme; and helping another client reduce its waste generation by 10% by implementing a recycling program and composting food waste.
Download the full report here.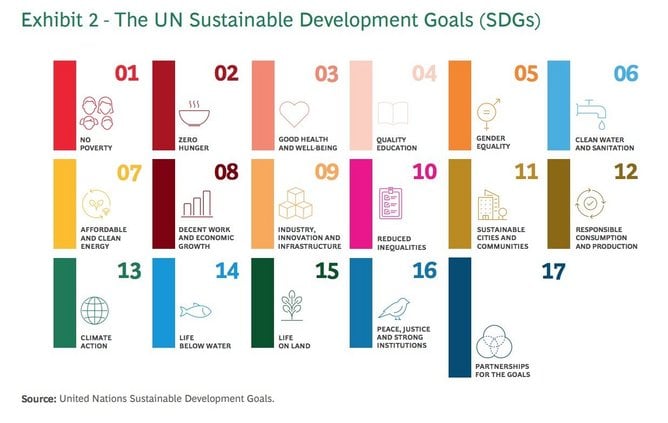 UN Sustainable Development goals, as highlighted in BCG report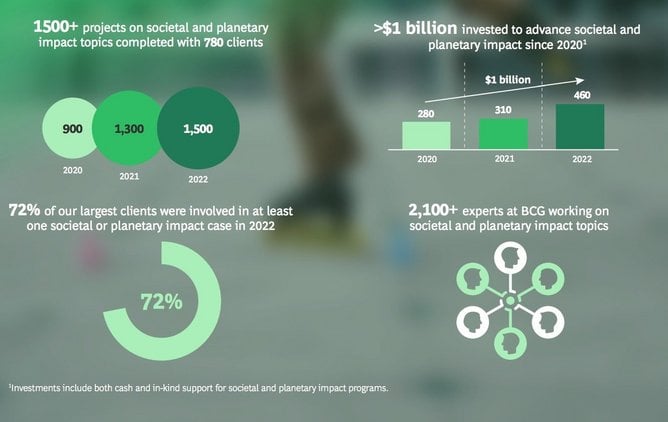 BCH ESG highlights from 2022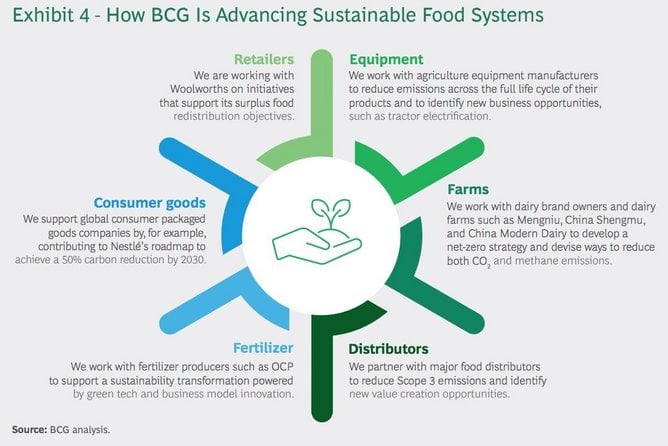 BCG also showcased its work on sustainable food supply