Supply Chain Risk Management
Supply chain risks under review after Suez canal blockage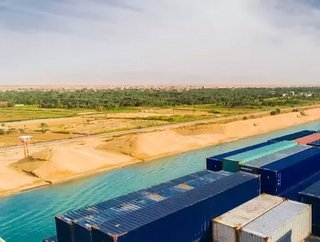 The impacts of the Suez canal blockage have affected supply chains globally and the TT Club are assessing them placing particular emphasis on resilience...
At the end of last month, the Suez Canal in Egypt became blocked after one of the largest container ships in the world named the 'Ever Given' became grounded, blocking the waterway for almost a week.
As a result, this had several impacts on society, including affecting global supply chains, as goods stored in other ships were not able to continue their journey.
The canal, whilst having been recently reopened, is still presenting some issues, as 300 ships have reportedly been delayed and are awaiting the green light.
Other ships have been re-routed, taking a much longer way around South Africa's Cape of Good Hope.
International freight transport and logistics insurer, TT Club is now alerting supply chain operators to these impacts and is warning them of the consequences that these types of events can have on the supply chain industry.
Mike Yarwood, Managing Director of TT Club, commented on the effects of the incident, saying: "Beyond the delay to cargo on board those ships affected, there will inevitably be a knock-on impact for those involved in discharging the containers at destination ports when they finally arrive, as well as the final mile delivery carriers. 
"While the immediate impact may be a lack of cargo arriving when expected, presenting market supply challenges, it is when the cargo does start to turn-up that further potential risks emerge," he said. 
The disruption has in part been created by a large number of full containers, along with hinterland distribution requirements, which is placing strain on yard and throughput capacities, as well as causing cargo to build up. 
Mr. Yarwood also points out that this could see theft at ports and freight depots increase, leading to the need for tighter security in the affected areas, warning supply chain operators to be diligent.  
He said: " The risk of theft at ports and freight depots in this scenario is heightened and a greater focus on security is required. 
"Whether it simply be at an overspill holding or storage area, or temporary warehousing, wherever and whenever cargo is not moving, it is more likely to be stolen. 
"Those active in the supply chain should be mindful of these security risks. Due diligence, undertaken to ensure that any third party provider of storage is adequately resourced to meet these demands, is a prudent step to take in these circumstances," commented Yarwood. 
This is an example of the butterfly effect, which is an on-going series of events that affect each other one-by-one, resulting in either good or bad consequences. 
Furthermore, the consequences look set to continue, as a shortage in the number of delivery drivers is expected to increase this year, as found in a recent International Road Transport Union (IRU) survey, meaning cargo shops will be relied upon to transport goods. 
Summing up the events that led to the risks to the supply chain industry, Mike Yarwood said: "The new normal might see many stakeholders increase their focus on contingencies and adopt more a 'just in case' philosophy than a 'just in time' one."