Supply Chain Risk Management
Supply chain insurance policies 'protect against pandemic'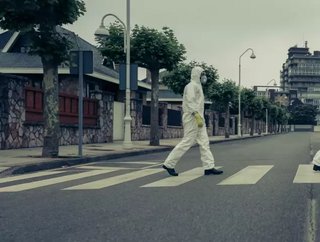 As Covid-hit businesses fail to get insurance payouts, a new breed of policy promises protection against future pandemics
Compounding the misery experienced by thousands of businesses in the face of the global supply chain crisis, many are also finding they are not covered by insurance products designed to protect against interruptions to business.
The imbalance in supply and demand amid lockdown measures has caused a spike in companies looking to recover losses under business interruption (BI) insurance.
However, DBRS Morningstar - a Canada-based global credit ratings business - reports that most BI products were not priced to cover the pandemic. 
Business interruption insurance battleground
DBRS analysts say that in 2020, fewer than 2 per cent of claims for BI losses submitted to US insurers were paid, with a similarly low rate also recorded in other countries. This, they add, has not stopped policyholders from pursuing claims, and hitting insurers with litigation costs and reputational damage.
But it's not all bad news for insurers and reinsurers. DBRS goes on to say that Covid-hit supply chains means corporations are now seeking more-comprehensive supply change insurance cover.
In contrast to BI insurance, such policies do cover supply chain disruptions in a pandemic. The analysts say supply chain cover is mostly being taken out by commercial policyholders who have advanced risk management programs in place. The policies are underwritten by a small number of global insurance companies.
Supply chain pandemic cover on the rise
Given the effectiveness of such cover during the pandemic, DBRS says it is set to become more common, despite the additional complexity and cost that it brings.
Head of insurance credit ratings at DBRS, Marcos Alvarez, said: "Supply chain insurance is intended for a relatively small number of clients that need protection against disruption in their supply chains that is caused not only by physical damage to the premises of key customers and suppliers but also by a wider range of events, including industrial accidents, labour issues, political upheaval, social unrest, the inability to enter premises, regulatory actions, and, in some cases, public health emergencies such as a pandemic."
He added that global supply chain insurance policies could spell new business opportunities for insurance and reinsurance companies, as corporations increase their demand for more comprehensive coverage.