Supply Chain Risk Management
Supply chain execs rank visibility top priority post-COVID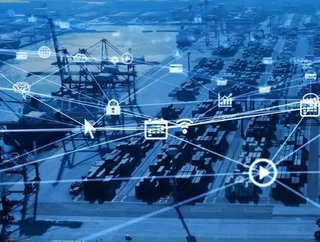 Kenco's State of Supply Chain Innovation Survey shows how the industry dealt with the pandemic and where professionals are spending their dollars...
A new study has found that supply chain visiblity will be the highest priority for SCMs and logistics leaders as the world manoeuvres towards a post-COVID recovery, with predictive and prescriptive digital technology also high on the agenda. 
Now in its fourth year, has uncovered how companies dealt with one of their biggest challenges yet, COVID-19. The State of the Supply Chain Innovation Survey examines how leading supply chain professionals are investing, innovating and growing. It covers different strategies and initiatives, also commitment to new technology.  
The Findings
90% of participants said supply chain visibility technology was a priority or high priority
69% of those surveyed said predictive and prescriptive analytics is a high priority (28%) or priority (41%) for their company
Of those surveyed, 55% said that innovative technologies like robotics, automation, and emerging solutions are a high priority (21%) or priority (34%) for their organization
24% of respondents identified eCommerce as being an extremely important priority
When asked to rank supply chain capabilities in order of importance when running an ecommerce operation: 

41% of respondents ranked same-day or two-day delivery as their first priority
47% ranked inventory levels and availability visibility as their number one
31% of respondents ranked easy and free returns as their second most important capability
"What we're seeing is an industry that is prepared to invest in digital technologies and innovation to meet the challenges of today's customer demands," said , vice president of innovation and research and development at Kenco. "The pandemic has highlighted the need for innovation at every level of the supply chain and has accelerated many companies' digital transformation initiatives by several years. It's only logical, then, that most of our participants are more than ready to extend their budgets to remain competitive, and it's up to 3PLs to keep up."
What is next for the industry? 
It is clear that COVID-19 has had an impact on the industry bringing unexpected challenges, such as staff shortages, travel restrictions and an increased need for skilled labour. The pandemic has allowed companies to create new initiatives and solve issues they may not have realised existed before. 
The research suggests that companies need real-time insights into their operations to deliver excellent customer service, an increasing focus on customer experience has increasingly elevated the position of supply chain. As the industry looks forward, there is a need for digital transformation and for supply chain professionals to make investments into new technologies and solutions.