Supply Chain Risk Management
SDI Group launch tilt-tray sorter for versatility, performance and value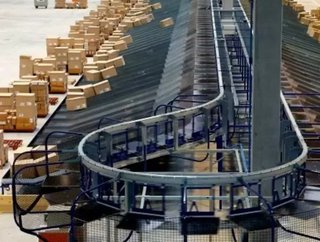 Follow @ShereeHanna Follow @AfricaBizReview SDI Group,the global integrator of automated material handling systems, has developed a highly versatile an...
SDI Group, the global integrator of automated material handling systems, has developed a highly versatile and fast, tilt-tray sorter suited to e-commerce, fulfilment and general applications.
The LS900 is a mid-range carton sorter capable of handling a wide variety of loads from packages and plastic bags weighing up to 35kg to individual items such as shoes, winter jackets and baby clothes.
Developed at SDI Group's fabricating facilities in Germany, using mainly in-house designed and manufactured components, the LS900 tilt-tray sorter is the result of applied, proven SDI technology and brings together low-friction components, reliable drive motors, easy maintenance, and robust construction, in a modular design.
Proven in the field, SDI Group's LS900 has been deployed at George at Asda in the UK and at third party logistics company, Eurodif, in France.
Using the latest high-accuracy Cognex camera scanners combined with SDI technology and in-house developed control software, travel speeds of up to 1.1 m/second are achieved, offering a capacity to sort up to 5,500 items per hour.
The design and modular construction allow for great flexibility in the way the sorter can be configured to specific needs – such as tray sizes, tray shapes and the number of chutes.
At George at Asda some 61 chutes are set on a compact foot-print and receive package sizes up to 800 x 600 x 400mm.
Low noise levels and gentle diversion of goods are ensured through the use of plastic covered rollers and spring balancers on the tilt-trays.
Gordon Smith, Chief Executive Officer of SDI Group said: "This is a break-through in tilt-tray sorter design that delivers high configurability, a robust and easy to maintain format, a minimal foot-print, fast sort speeds, high capacity and importantly, great versatility.
"We've used our experience in global markets, our specialist skills, and our proven technology to bring to market a fast and versatile tilt-tray sorter that offers value, versatility and performance.
"In a recovering global economy that will be looking for greater efficiencies in the way goods are transmitted through the supply chain to the end user, versatility and value will become increasingly important - we believe the potential for the LS900 is huge."
About SDI Group - It is a £30 million global integrator of automated materials handling systems with operations in the UK, US, France, Germany, Italy, Spain, the Netherlands, Poland and Chile.
SDI has over 30 years' experience providing innovative solutions for leading brands in retail, wholesale, fulfilment and e-commerce. www.sdigroup.com