Supply Chain Risk Management
Procurement & Supply Chain Live: Georg Roesch, JAGGAER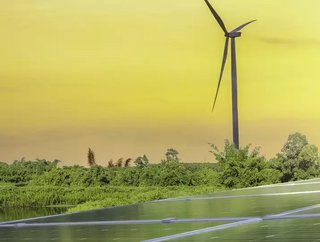 JAGGAER's Georg Roesch on taking procurement to the next level and placing ESG top of the agenda
Opening his keynote on the digital stage with a simple number, 76%, Georg Roesch, Vice President of Product Management at JAGGAER said: "I found this number from a very recent study done by PwC and that is the percentage of customers that say: 'I will discontinue my relationship with companies that treat the environment, employees, or the community in which they operate poorly'. I find this number incredibly high and this is why, from a company perspective, putting ESG at the top of the agenda is so important."
During his keynote speech, Roesch covered four core topics: 
Key procurement issues

Building a solid foundation

Legal requirements

Executing ESG
Breaking down the key procurement issues of 2021 including reassessing priorities, third party risk management, digital transformation, and corporate social responsibility (CSR) Roesch says: "around three in four procurement leaders are concerned their supplier intelligence has not significantly improved since the start of COVID-19. I find this quite interesting because this is one of the main things that you would need. The pandemic showed us all the different problems that we have in our organisations and the intelligence that we have about our suppliers. 
"Even now, 73% have not made the necessary improvements to future proof supply chains, I believe we are lagging behind, and this is also the problem stunting the maturity of supplier relationship management. A lot of organisations don't see supplier relationship management for what it is, they see it as supplier data management, but supplier relationship management is so much more. When we look at it much more holistically, I can break it down into four categories: supplier information management (SIM); supplier relationship management (SRM); supplier performance and risk management; and supplier lifecycle management." 
Continuing his keynote, Roesch breaks down the risk landscape for procurement leaders including financial, sustainability, CSR, compliance, supply chain, and cybersecurity, as well as the significance of a 360-degree view from strategy to operations. 
Roesch concludes his keynote speech discussing the optimisation of spend management, and organisations shifting towards more sustainable decision making.
Watch Georg Roesch's keynote below: