Supply Chain Risk Management
Prevent waste and boost business, by DS Smith Recycling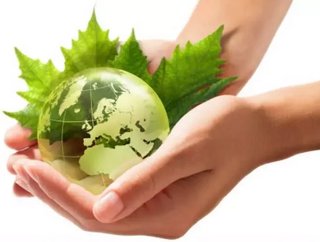 Report by Matthew Prosser,European Commercial Director, Recycling DivisionDS Smith Recycling In the UK, food industry waste is estimated to cost &pound...
Report by Matthew Prosser, European Commercial Director, Recycling Division DS Smith Recycling
In the UK, food industry waste is estimated to cost £5 billion per year. Across the supply chain, from processor, manufacturer to retailer, savings could be made. The waste, comprising food and packaging, is managed differently by sectors, some recycling more than others. In the hospitality sector, for example, only 50% of waste produced is recycled or sent for composting. As 56% of the packaging and other non-food waste thrown away could have been recycled there are considerable opportunities to do more, particularly with glass containers, cardboard, plastic bottles and cans. In addition there are more opportunities to increase the recovery of food waste through diversion into AD or composting. (Wrap Report: Overview of Waste in the UK Hospitality and Food Sector).
While packaging has its place, in protecting and prolonging the life of many food items, opportunities are being missed to capture valuable materials that can be used again. Collecting materials separately from other items helps to retain the quality of materials and realises a higher value. And helps keep materials within the economy for as long as possible. The security of resources is a real issue. One third of profits warnings from FTSE350 companies were linked to resource risks in 2012.
Increases in landfill tax, which will rise to £80 per tonne from April 2014, should provide businesses with the impetus to find alternative ways of disposing of waste. Preventing waste from being disposed of in landfill sites can generate substantial savings for an organisation. Every pound of waste prevention that's saved is equal to a profit for companies that would cost £4 in additional sales to generate.
Under the revised Waste Framework Directive businesses are required to follow the principles of the waste hierarchy, starting with reduction, followed by reuse and recycling. This makes perfect sense as our aim should always be about reaching zero waste. By following the waste hierarchy we can obtain valuable resources, helping to overcome resource security and improving UK economic resilience.
There are potential savings to be had for most businesses by following simple procedures:
Review
You need to know what's in the bin before you start. We provide a 360 degree waste audit when we first start working with customers, identifying which materials are being disposed and where in the process they are being thrown away. Collection systems are set up following this review, collecting different materials separately, so paper and card are collected in one bin, plastics another and so on.
Reduce
Audits should be an ongoing process, continually assessing where additional savings can be made. How are materials stored, are they kept for a long time before being used, increasing the potential for being damaged? Can you find alternative processes that mean you use materials more efficiently, creating less waste in the first place? Reaching zero waste is a journey, one that will not be reached overnight, but does require creative thinking in doing things differently to how they've always been done.
Reuse
The aim of proponents of the circular economy is to keep materials within the economy for as long as possible. Product and packaging designers need to think about the whole life of the product, not just its initial use. How easy is it to reuse, dismantle or recycle?  For example, reusing pallets for the delivery of goods, keeps the material in the supply chain longer than using once and discarding.
Recycle
Most materials can be recycled, particularly common ones such as paper and card, plastics, metals and glass. From 2015 businesses will be required to separate out these materials for recycling in England. In Scotland regulations begin from 1 January 2014. As I mentioned earlier, separate collections means capturing higher quality materials that can be used again and again in reprocessing, generating a higher value. Helping to reduce business waste costs and improving their bottom line.