Supply Chain Risk Management
McKinsey; Risk Management for Risky Times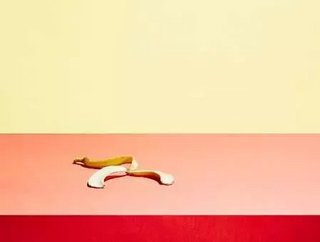 On Friday McKinsey & Company shared how companies can mitigate risks during unprecedently risky times...
Supply chains have long since matured from linear nodes of mostly domestic sources to intricate, interdependent supply networks with highly combustible soft points. From extreme changes in demand, disruptions to supply, and the heightened cybersecurity threats that lurk over vulnerable home networks, the need for increased risk management efforts has become a matter often discussed, and one few would argue.
Yet, many organisations have still to implement new risk management techniques or more robust cybersecurity measures to ensure continued operations and safeguard competitive advantages.
McKinsey offers their thoughts on how risk management can evolve to better protect businesses' information, finances, and reputations. 
 Create a 'dynamic model' 
"The fact is, too many institutions still hold a static, formulaic, and purely financial view of risk. It is difficult to manage the middle ground between preparing for everything, which is too costly and impossible to achieve, and deciding that existential risks are unknowable and therefore not worth preparing for," stated McKinsey & Company.
They suggest that instead, organizations should implement dynamic and flexible policies that address changing competitive landscapes.
Prioritize risk management action plans by identifying and evaluating risks.
Conduct a "premortem" after high impact risk events.
Avoid bias in your risk grid.
Establish a strong foundation
A companies culture defines the values, mindsets and norms that determine how employees identify and manage risks. Therefore, establish a strong company culture that aligns with your organisational values and objectives acts as a guiding force, ensuring alignment of actions.
"Our research shows that organizations that have developed strong risk-management cultures are more fleet-footed than their peers, outperforming them through economic cycles while also having more engaged employees and customers. They are also less likely to suffer from self-inflicted wounds, in the form of operational mistakes or reputational difficulties."
McKinsey offers its ten dimensions of risk culture as a kickoff point for defining and evaluating desired behaviours. 
 Build resiliency
 Leaders must take an honest, realistic view of their operating models and re-design new, more responsive structures if needed, suggests McKinsey. 
 Quantifiably measuring resilience allows leaders to be objective and gain a true understanding of their companies core strengths and weaknesses. One mode of analysis for measuring organisational resilience is the Altman Z-score, developed originally as a means of predicting bankruptcy probabilities. McKinsey researchers successfully used the Z-Score to test company resilience through a crisis.
If change is found to be needed, figureheads must make a compelling case for change and back it with hard data. The more resilient a company, the better prepared it is to outlast the slings and arrows of outrageous fortune McKinsey concludes.