Supply Chain Risk Management
Appian and KPMG offer third-party risk insight in webinar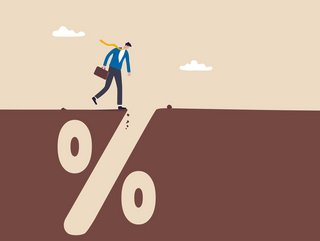 Join Appian & KPMG for vital comment, insight, and advice on ways to manage risk in third-party relationships across all business sectors
In the aftermath of recent high-profile supplier failures, risk in the supply chain is now high on the list of C-suite priorities, meaning it's more important than ever to stay on top of this crucial area.
For this reason, we are hosting a webinar -- Future proofing your Approach to Third-Party Risk Management, on Wednesday, March 30 at 5pm GMT.
This BizClik Media Group webinar will explore how the right mix of technology, skills, experience, and knowledge can improve supplier collaboration, increase growth and - crucially - help manage third-party risk.
Third-party risk management is key
Third-party risk management typically covers six areas of risk: cybersecurity, compliance, reputational risk, financial, operational and strategic risk.
Problems around reducing risk that businesses face often arise from a lack of visibility or insight into supplier compliance. Varied and disparate systems can also make gathering due diligence information a challenge.
On hand to give insight, expert commentary and advice will be two leading industry figures.

Appian providing low-code and automation
Gary Cassell is Industry Lead, Global Manufacturing & Automotive for Appian, a global leader in enterprise-technology, including: application development, automation, business process management and dynamic case-management. In his role, Cassell guides worldwide planning and execution for the Appian's manufacturing practice.
Gary ensures Appian value propositions and technology are understood, applied, and are continuously evolving.
Also participating is Rajesh Santhanam, Advisory Principal at KPMG, the professional services advisory specialist across auditing and taxation.
KMPG helps clients with third-party risk management
Santhanam has 20 years' experience in managing, developing and delivering transformative programs - such as enterprise strategy, and operations - across sectors including national and local government, telecoms, pharma, and financial services.
He has also served as the executive lead on third-party risk management client projects.
The webinar will be hosted by Scott Birch, BizClik Chief Content Officer at Media Group. Birch is a media professional, boasting a quarter of a century of media experience in Europe, the Middle East and Asia.
Risk & Resilience Conference
Why not also join us at the Risk & Resilience Conference, the leading procurement and supply chain event for risk and resilience professionals. It takes place from 27-28 April, 2022, at London's Tobacco Dock. Each day opens at 10am GMT.

The two-day event will also be broadcast live via a fully interactive virtual platform.

Confirmed speakers include:

Alisa Bornstein - VP Visa Europe Sourcing, Visa

Nicholas Wright - Director, Procurement Innovation, BP

Gareth Rhys Williams - Government Chief Commercial Officer with the Cabinet Office

David Lawson - Chief Procurement Officer at Guy's and St Thomas' NHS Foundation Trust