Supply Chain Risk Management
Jaggaer: Supplier Management Software Solutions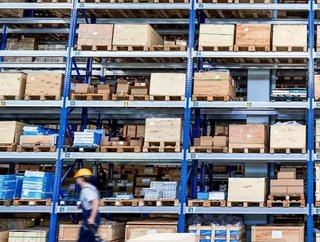 Jaggaer, founded in 1995, in one of the world's leading companies providing Source-to-Pay and eProcurement solutions to supply chain leaders...
Jaggaer's ability to provide best-in-class eProcurement and strategic sourcing solutions to its customers, paired with the ability to help identify the best and most suitable suppliers, makes Jaggaer one of the first choices for supply chain leaders looking for the best software solutions. The company can also provide in-depth insights and recommendations on a platform that is not only scalable, but also easily customisable. 
The JAGGAER ONE platform, which is the company's leading solution, won the award for 'Most Innovative Technology, at the Procurement Middle East Awards in April 2019, being recognised for its impressive achievements with its innovations for customers from all businesses around the entire world.
software solutions are available to customers, and provide a central repository, capable of collecting, managing and assessing all data and helping supply chain leaders to control their operations from a centralised location.
Key features of the supplier management solution include:
A sound basis for SRM - The Jaggaer platform enables the effective and efficient collection of information and data from suppliers, and can also complete the initial steps of approving or vetting suppliers who are being on-boarded into the network. This helps to create efficient, easily managed supplier relations.
A single repository - The solution provided by Jaggaer will put all supplier data in one centralised location - the JAGGAER ONE platform. This creates a single version of the truth, significantly improving visibility and traceability in the supply chain. Improved visibility and traceability are desirable traits for any supply chain leader.
Informed decisions - Using the Jaggaer platform and its solutions can provide supply chain leaders with the ability to know which suppliers are best for supporting a business, by enabling full visibility into performance data and metrics and development activities. This makes the management of supply chains more effective and efficient, ensuring that every player along the network is having the optimal impact that it could be, due to the software's highly intelligent visibility abilities.
Jaggaer also provides a number of key benefits to its customers through its JAGGAER ONE platform outside of supplier management, such as spend analytics, category management, and sourcing. 
Using the platform, businesses can utilise automation technology and remove manual data analysis to identify patterns and gaps, or enable their procurement leaders to efficiently identify the most suitable partners and technologies to reach business goals. The 360-degree visibility granted by the platform and its software covers price and non-price information.