Supply Chain Risk Management
Google and NIST Address Supply Chain Cybersecurity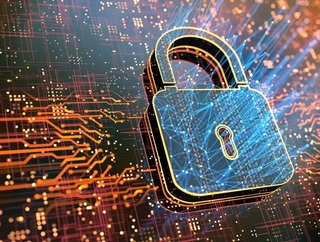 The SolarWinds and Codecov cyberattacks reminded companies that software security poses a critical risk. How do we mitigate it?
As high-level supply chain attacks hit the news, Google and the U.S. National Institute of Standards and Technology (NIST) have both developed proposals for how to address software supply chain security. This isn't a new field, unfortunately. Since supply chains are a critical part of business resilience, criminals have no qualms about targeting its software. That's why identifying, assessing, and mitigating cyber supply chain risks (C-SCRM) is at the top of Google and NIST's respective agendas. 
High-Profile Supply Chain Attacks 
According to Google, no comprehensive end-to-end framework exists to mitigate threats across the software supply chain. [Yet] 'there is an urgent need for a solution in the face of the eye-opening, multi-billion-dollar attacks in recent months...some of which could have been prevented or made more difficult'. 
Here are several of the largest cybersecurity failures in recent months: 
SolarWinds

.

Alleged Russian hackers slipped malicious code into a routine software update, which they then used as a Trojan horse for a massive cyberattack. 

Codecov.

Attackers used automation to collect credentials and raid 'additional resources', such as data from other software development vendors. 

Malicious attacks on open-source repositories.

Out of 1,000 GitHub accounts, more than

one in five

contained at least one dependency confusion-related misconfiguration. 
As a result of these attacks and Biden's recent cybersecurity mandate, NIST and Google took action. NIST held a 1,400-person workshop and published 150 papers worth of recommendations from Microsoft, Synopsys, The Linux Foundation, and other software experts; Google will work with popular source, build, and packaging platforms to help companies implement and excel at their SLSA framework. 
What Are Their Recommendations? 
Here's a quick recap: NIST has grouped together recommendations to create federal standards; Google has developed an end-to-end framework called Supply Chain Levels for Software Artifacts (SLSA)—pronounced "Salsa". Both address software procurement and security. 
Now, here's the slightly more in-depth version: 
NIST.

The organisation wants more 'rigorous and predictable' ways to secure critical software. They suggest that firms use vulnerability disclosure programmes (VDP) and software bills of materials (SBOM), consider simplifying their software and give at least one developer per project security training.

Google.

The company thinks that SLSA will encompass the source-build-publish software workflow. Essentially, the four-level framework helps businesses make informed choices about the security of the software they use, with

SLSA 4

representing an ideal end state. 
If this all sounds very abstract, consider the recent SolarWinds attack. The attacker compromised the build platform, installed an implant, and injected malicious behaviour during each build. According to Google, higher SLSA levels would have required stronger security controls for the build platform, making it more difficult for the attacker to succeed. 
How Do The Proposals Differ? 
As Brian Fox, the co-founder and CTO at Sonatype, sees it, NIST and Google have created proposals that complement each other. 'The NIST [version] is focused on defining minimum requirements for software sold to the government', he explained, while Google 'goes [further] and proposes a specific model for scoring the supply chain. NIST is currently focused on the "what". Google, along with other industry leaders, is grappling with the "how"'.