Supply Chain Risk Management
Drucker Institute: Ranks Companies' Supply Chain Management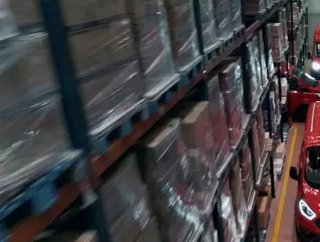 In light of recent, pandemic-induced struggles, the Drucker Institute has taken ranked leading organisations' supply chain management practices
By this point in 2021, companies kind of know the drill: semiconductor shortages, port backups, and supply chain bottlenecks. We've covered all the latest updates, but what we haven't talked about is which companies are best positioned in the marketplace and why that is. In a recent Wall Street Journal analysis based on a Drucker Institute statistical model, the media platform ranked 886 publicly-traded companies on 33 metrics in 5 categories, ranging from social responsibility to innovation. 
As the cherry on top, WSJ also created an overall ranking, which takes into account scores from all five categories. In the next section, we'll give a brief overview of the two main supply-chain metrics. 
How Do You Evaluate Supply Chains? 
In its "Innovation" category, The Wall Street Journal decided to evaluate supplier relationship management and supply-market intelligence. Broken down, relationship management focused on how well companies could communicate and solve issues with their suppliers, and market intelligence measured how well companies tracked technology changes, price trends, market regulations, and supply chain opportunities. 
Who Made the List? 
The end rankings read like an Olympic medalist stand: elite and exclusive. Not many companies performed at the top level: out of 886 total companies, 38 earned a 4 or 5 in supplier relationship management, and 48 earned a 4 or 5 in supply-market intelligence—around 5%. Overall, a mere 8 scored a 4 or 5 in the all-around competition: 
To be fair, this year has been hard for all companies. Even Alphabet, Amazon, and Apple have their own supply chain backlogs. But as the WSJ pointed out, their supply chain practices and overall business management have made them more resilient.
What Do They Have in Common? 
What WSJ found—unsurprisingly—was that companies with good management across the board, from social responsibility to employee engagement, tended to excel in their supply chains. 'It's like a mirror', said Eric Oak, senior supply-chain research analyst at S&P Global Market Intelligence. 'You have] the sales team on one side and the procurement team on the other'.
Now, integration is the breakfast of champions. In its recent "Looking Beyond the Horizon" article, Deloitte recommended that companies take three steps to thrive: 
Make the supply chain a critical part of corporate strategy 

Lay strong digital foundations throughout their business models 

Identify employees across divisions that can get things done
From what we've seen, integration adds up. Based on WSJ's analysis, strong supply chains focus not just on sourcing, but on all metrics of success. As Robert Handfield, the Supply Chain Resource Cooperative Executive Director explained it: 'The [companies] that rate a 4 or 5...are bound to be more resilient over time'.