Supply Chain Risk Management
DHL: driving energy saving innovations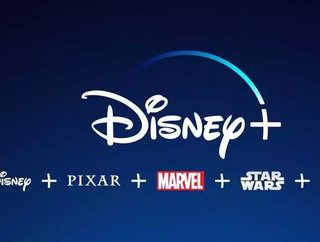 When it comes to reduced logistics related emissions, DHL continues to pave the way for innovation within the industry. Since announcing its 2025 strat...
When it comes to reduced logistics related emissions, DHL continues to pave the way for innovation within the industry.
Since announcing its 2025 strategy, there is no holding the logistic giants back! Following on from its 2020 strategy of 'focus, connect and grow', the company aims to build upon these foundations focusing on globalisation, digitalisation, e-commerce and sustainability in order to, "deliver excellence in a digital world," noted DHL.
Just last week, in order to drive quality business growth, DHL completed its two year renovation of its Cologne-Bonn Airport DHL Express Hub. 
Technologies implemented as part of the renovation included:
A 1.3mn litres ice energy storage system with 18 kilometers of piping to improve temperature control

3D scanners

Vacuum lifters

Installing a heat pump and solar panels on the roof, providing emission free solutions
As a result of the renovation, DHL will benefit from improved capacity to meet growing customer demands, while driving sustainability and future growth through the business's operations. "We are proud to be contributing - sustainably - to the worldwide growth of DHL Express," said Detlef Schmitz, Managing Director, DHL Express hub.
Today, DHL has announced that works have officially begun to develop its latest warehouse at Manton Wood, Worksop. 
Core features of the new warehouse:
Automated 28m high bay 

Automated 18m low bay

154 Heavy Goods Vehicles

Electric vehicle charging points

A fuel island

A vehicle wash and a weigh bridge
What does this mean for DHL?
DHL's latest build's form part of the company's latest commitment to reduce logistics related emissions to net zero by 2050. As a result, the warehouse will feature multiple energy saving innovations that will exceed current building regulations for this type of build. DHL's innovations will include: daylight harvesting, intelligent LED lighting, solar thermal hot water, greywater harvesting for welfare facilities and landscaping irrigation.
"We're delighted to be formally commencing work on our new site, which will provide our customers with some of the best facilities in the UK for the storage and transportation of COMAH products, while reducing our impact on the environment," commented Jim Hartshorne, Managing Director Retail and Consumer UK&I at DHL Supply Chain.
For more information on all topics for Procurement, Supply Chain & Logistics - please take a look at the latest edition of Supply Chain Digital magazine.