Walmart 'Open Call' event supports US businesses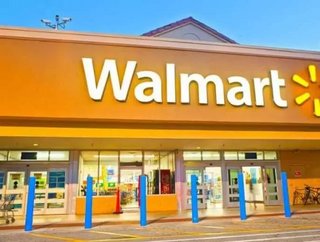 Registration is now underwayfor Open Call – an event on June 28 at Walmarts global headquarters in Bentonville, Arkansas, where entrepreneurs will...
Registration is now underway for Open Call – an event on June 28 at Walmart's global headquarters in Bentonville, Arkansas, where entrepreneurs will have an unprecedented chance to pitch their made-in-the-USA products to Walmart's buyers.
Walmart's vice president of US Sourcing and Manufacturing Cindi Marsiglio said: "We are opening our doors and making our buyers available to meet with suppliers with one goal in mind: Buy more American products. From food to toys to apparel, and companies large and small from coast to coast, we want to make a deal with you for your US-made products."
Open Call will pool industry experts, government officials, suppliers and innovators. Those in attendance will be able to discover infrastructure and economic development opportunities available throughout the US.
In 2013, Walmart made a solid commitment to boosting the American economy at home through buying an extra $250 billion in products that support American jobs over 10 years. This is being achieved by buying more from existing domestic suppliers, working with new domestic suppliers and helping current suppliers move their overseas production back to US soil.
For more details about Walmart's 2016 U.S. Manufacturing Summit and Open Call, entrepreneurs may visit walmart-jump.com.
The deadline for entrepreneurs to register for Open Call is May 27.
Supply Chain Digital's April issue is live.
Follow @MrNLon and @SupplyChainD on Twitter.
Supply Chain Digital is also on Facebook.
SOURCE: [Maui Now] 
<a href="http://www.shutterstock.com/gallery-327964p1.html?cr=00&pl=edit-00">fotomak</a> / <a href="http://www.shutterstock.com/editorial?cr=00&pl=edit-00">Shutterstock.com</a>