Volkswagen: a greener procurement approach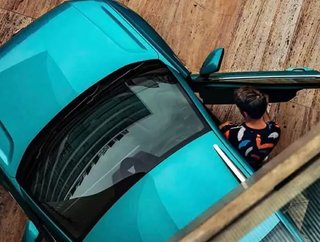 Gonzalo Salem, Procurement Manager at Volkswagen Group Australia, discusses the importance of operating with a greener approach in the supply chain. A...
Gonzalo Salem, Procurement Manager at Volkswagen Group Australia, discusses the importance of operating with a greener approach in the supply chain.
A sustainable supply chain isn't a new concept. 
However, over the past few years, the true value of a greener approach has become increasingly apparent. And with good reason. Not only does ethical procurement have a positive effect on the environment, as you might imagine, it could also mean cost savings and increased efficiency for companies all over the world. By adopting a more sustainable approach, it also protects against reputational damage and could ultimately mean more business, if backed with an accreditation to support a greener supply chain. Supply Chain Digital speaks with Gonzalo Salem, Procurement Manager at Volkswagen Group Australia, as he discusses the importance of a sustainable procurement approach in supply chains.
Can you start off by telling us a bit about yourself and your career towards finding yourself with Volkswagen Group Australia?
I'm an Argentinian engineer living in Sydney, and am passionate about cars and the environment. My first job was at Volkswagen Group Argentina and I worked there for over seven years. When I moved to Australia, my goal was to keep developing my career within the Volkswagen Group due to my attachment to the brand and attraction to cars. In November 2019, the opportunity to join Volkswagen Group Australia emerged and I felt it was an exciting time to join due to the Group's global re-branding and the introduction of electric vehicles. In the procurement space, this means there are stimulating years ahead.
How important is a greener approach? What kind of impact have you noticed during your career? 
Sustainability is something that has been knocking on the door for at least the last 10 years. However, the concept of "green" has been changing as we realise that the natural environment is only one piece of the puzzle. Companies are now more concerned about their social, economic, and cultural impact while aligning their sustainability strategies. An example was the focus on paper recycling. A long time ago, placing recycling bins in the workplace was considered enough commitment. Companies now look broader, buying from sustainable sources and monitoring the amount of printing. There is obviously the cost saving factor as well, but this is also about the new approach by companies, the triple bottom line approach: people, planet and profits. As a result, corporations develop sustainability policies where the scope goes beyond the organisation to business partners, suppliers, consumers and even competitors. Sustainability is now considered amongst valuation criteria, and this is evidenced by companies issuing their sustainability reports annually. On top of that, this increases transparency to the public as well as the confidence of company stakeholders which contributes to growth.
In what ways can companies operate with a greener approach?
There are a range of actions that can be undertaken. However, what makes the difference is how companies align their policies, score cards and achievements to create the space to explore opportunities when they're available. For instance, while some companies are focused strictly on minimising their impact through resources rationalisation, others are building a wider sustainable supply chain that explores the social component as well. This may introduce, for instance, the inclusion of social enterprises, businesses owned by Aboriginal and Torres Strait Islander people or a review of their modern slavery compliance and best practices. Procurement professionals, at the moment, are quite focused on exploring this space to find opportunities to incorporate strategic business partners that could add value to both disadvantaged communities and their emerging enterprises. Historically, corporate contributions to these communities, in most of the cases, didn't improve their quality of life. However, the feeling of inclusion and being part of the workforce does help.
In your opinion, how much of an impact is new technology having on companies' operations?
I believe that technology brings the benefit of anticipation. Anticipation promotes risk mitigation, valuation and positioning when companies have systems in place that can integrate, analyse, monitor and forecast business and market results. This also becomes part of the value proposition to customers and strategic business partners. On the other hand, it is challenging these days, among all the different options in the market, to choose the technological alternatives that suit businesses the most. It is true that implementation could bring extraordinary benefits in the long-run, however, companies could also face serious difficulties during transition periods if the appropriate system or a skilled project management provider are not chosen carefully. 
When a project is successful and a streamlined digital platform is in place, automation and integration reduce the operating costs considerably, creates consistency on processes, builds trust among the business, and also introduces opportunities to interact with business partners and partners to strengthen relationships. We're also only looking at the tip of the iceberg at the moment, and the true scope of technologies such as artificial intelligence (AI) has of course not yet been realised. 
What is the key to best practice in the supply chain space?
As a part of the advances in the era of communication and digitalisation, there is an opportunity to empower our relationships with stakeholders. I believe that Supplier Relationship Management (SRM) is quite important these days. In the initial stages, SRM programmes are challenging to implement due to the viability assessments required and the need for commitment from different parties. However, when SRM programme frameworks are well architected, companies can share their long-term strategic plans with key suppliers, creating opportunities to develop better products and services and gain a competitive advantage. Additionally, it can maximise suppliers' performance through the management of key performance indicators (KPIs), governance compliance and the alignment of their capabilities with the organisational growth strategy.
At the moment, there are only a few organisations that excel in this area due to the challenges in establishing  relationships, leveraging the commitment to the programme and the difficulty in defining success. Procurement professionals will be very busy developing these programmes over the next few years because of the integration between contract management and supplier performance and development.
What do you expect the future of the supply chain industry to look like in Australia?
The digitalisation and Big Data era is creating undeniable advances towards optimisation and improvement. There is also a new generation of young professionals who are more familiar with the current technology and, at the same time, are more concerned about the environment than previous generations. I look forward to this combination of creating disruptive initiatives to challenge existing practices and devising innovative ways to accelerate sustainable processes across the business. The Australian government needs to honour the environmental agreements that are in place for the next 30 years. The supply chain industry requires more sophisticated and integrated solutions to make this happen, but it also needs more commitment from corporations with regards to business strategy and the level of investment.
For the industry, the main challenges will be leveraging the sourcing of strategic partners for data management and data protection as well as the implementation of best practices to meet sustainability targets in the short and long-term.