Top 10: SAP & Oracle lead way on procurement solutions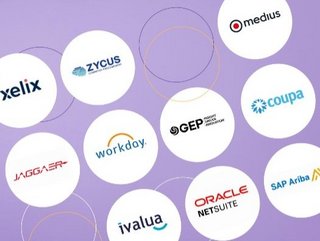 SAP Ariba, Oracle Netsuite, Ivalua, Coupa, GEP Smart & Workday lead way on top 10 procurement software solutions, as sourcing assumes strategic role
Pre-pandemic, procurement was a cost-control centre with little perceived strategic importance. That has all changed, with CPOs having much more clout in the boardroom. As a result, procurement software has never been more important.

Software solutions help automate the purchasing process and manage activities related to an organisation's expenditures. They can automate the process of resource acquisition and supplier relationship management.

Plus, employees can easily create purchase orders subject to review and approval by managers. With software doing so much of the heavy lifting, procurement has more capacity to focus on being strategic.
Procurement software solutions: 10. Xelix
Xelix is AI-powered software that sits alongside existing finance systems, acting as an intelligence layer to automate processes, spot payment risks and to deliver meaningful insights Xelix is a British company that was founded in 2015. The company says that for every £100mn spent, £1mn is lost in fraud or overpayment errors. The solution uses AI and anomaly detection to prevent such losses. It also consolidates data across different systems, giving a better understanding of supplier spend.
"Having the right data available, at the right time, and knowing what to do with it, is the critical modern-day challenge," the company says.
Procurement software solutions: 9. Zycus
Zycus is a pioneer in 'cognitive procurement software', and has been a partner of choice for large global enterprises for two decades. It is AI-based technology that drives value generation across organisations. Zycus prides itself on being "the pioneer in cognitive procurement". Its solution also allows enterprises to reduce risks and boost compliance, while its simple UI promotes a high adoption rate across organisations. It caters to sectors including: automotive; electronics; energy and utilities; and health care and pharmaceuticals.
Zycus has been recognized by Gartner, Forrester, and other analysts for its S2P integrated suite. This offers data-driven actionable insights for quicker and smarter decisions.
Procurement software solutions: 8. Medius
Swedish company Medius was founded in 2001 and now trades in 102 countries. It launched its AP automation software in 2013, specialising in automation, procurement, sourcing, and contract and supplier management. Medius can integrate a company's ERP and supporting systems. The company says its implementation methodology is tried and tested "on 20 years' experience".
"Medius provides spend management solutions in an ever-changing digital and global economy," says CEO Jim Lucier. The company also claims that, once deployed "you'll see your staff happier and more productive and you'll notice game-changing process efficiencies".
Procurement software solutions: 7. JAGGAER
JAGGAER, formerly SciQuest, is a provider of cloud-based business automation technology for business spend management. Its Enterprise Commerce Network, enabled by its procurement platform, transforms how businesses buy, sell and partner, giving procurement professionals control and visibility. JAGGAER onboards suppliers, and manages catalogues and system integrations, to provide "a comprehensive marketplace with more shopping, buying and payment options".
Some of its customers include: Hyster-Yale, Hitachi, Merck, Schneider, Emirates NBD Bank, University of Cincinnati, UniHa, and Surface Oncology, among others. It now serves 2,000 customers globally.
Procurement software solutions: 6. Workday
Workday provides finance, human resources and student/faculty lifecycle management cloud applications. Founded by PeopleSoft
veterans Dave Duffield and Aneel Bhusri, the company claims its solution "combines a lower cost of ownership with an innovative approach to enterprise applications".
Following its 2019 purchase of Scout for US$540mn, Workday has made further inroads into the Cloud procurement market, by supporting around 1,000 customers with features such as strategic sourcing, supplier engagement, and e-procurement. Before the purchase, Scout had 240 customers and Workday Procurement signed over 650 customers.
Procurement software solutions: 5. GEP Smart
GEP Smart is a unified procurement software platform "built for procurement professionals by procurement experts". It is designed to drive greater efficiency across direct and indirect procurement. It is also designed to streamline and automate S2P pay processes.
GEP SMART unifies upstream sourcing and downstream procurement operations into a single cloud-based platform, and has a powerful, complete set of capabilities to drive efficiency and performance. It provides solutions for: spend analysis, savings tracking, sourcing, contract management, supplier management and procure-to-pay.
Procurement software solutions: 4. Coupa
Coupa is an international technology platform for business spend management that was founded in 2006 and is built on AWS (Amazon Web Services) infrastructure. This allows for it to be cloud-based and therefore accessible to all customers. Coupa manages indirect purchases, invoices and expenses in real-time for its customers. Its invoicing software is aimed to get rid of paper and increase savings. With features such as an Accounts Payable email inbox to communicate with suppliers - as well as touchless invoice processing - companies gain better visibility into outstanding tasks.
Three Gartner reports all recognised Coupa as a leader among P2P suite vendors.
Procurement software solutions: 3. Ivalua
Ivalua was founded on the idea that procurement can unlock significant strategic value from a company's spend and supply chain. Ivalua is a single platform to efficiently manage all supplier relationships and spend.
Ivalua's suite provides: digitalisation of procurement and supply chain processes; management of all spend categories; and improved transparency and data quality.
The company says its solution: "Brings the consumer shopping experience that your users recognise to a B2B platform." It adds that it "allows your users to engage in an intuitive shopping and search experience to find what they need on an existing contract or catalogue"
Procurement software solutions: 2. Oracle NetSuite
Oracle's ERP procurement platform, NetSuite, provides users with a standardised, streamlined and automated source-to-pay process. With this cloud technology, organisations can benefit from a more efficient, effective and influential procurement process. Key features include sourcing, supplier management, contracting and procure-to-pay solutions.
NetSuite gives organisations all the applications they need to run efficiently "while nurturing growth", the company says.
Organisations of all sizes and across dozens of industries run on NetSuite, using its applications for finance, supply chain, customer relationship management (CRM), human resources, professional services and ecommerce.
Procurement software solutions: 1. SAP Ariba
SAP Ariba, established in 1996, uses its extensive portfolio of solutions for companies of all sizes to drive innovation within procurement, fulfilment, and financial supply chain management processes.
Ariba Network is a dynamic, digital marketplace where millions of buyers and suppliers, operating in more than 190 countries, transact trillions of dollars in business commerce every year.
Buyers can automate the entire procurement process from source to settle, while controlling spending, finding new sources of savings, and building a healthy, ethical supply chain.
Suppliers, meanwhile, can help buyers achieve their procurement transformation goals, collaborating in the cloud to boost customer satisfaction, simplify the sales cycle, and improve cash flow.