Sustainable strides at Ivalua are a lesson for us all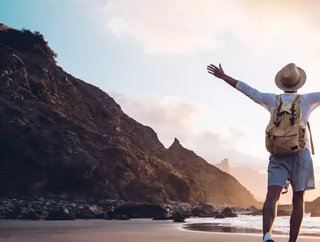 Procurement company Ivalua advocates for businesses to prioritise sustainability in their supply chains
The procurement company Ivalua was founded in 2000 and is headquartered in Redwood City, California. Ivalua specialises in supplier management, risk, performance and payment, as well as eInvoicing and contract management. Ivalua's Source-to-Pay suite manages more than US$500bn in direct and indirect spend. 
The company is also marching towards a more sustainable future… 
Sustainability at Ivalua
"As we strengthen our global sustainability platform, Ivalua's most impactful contribution will emerge from the successful implementation of our spend management solutions with some of the world's leading brands", said David Khuat-Duy, Ivalua's founder & CEO. "The way we spend matters, and we are collectively committed to long-term sustainable growth."
Back in 2016, when some still thought sustainability was a trend that would blow over, the company outlined five essential steps for building a sustainable supply chain:
Define your objectives

Outline realistic expectations

Increase communications during supplier selection to target consensus

Review your suppliers and support their development

Use past success for future growth
Sustainable goals post-COP26: don't forget the supply chain
Recently in an article on our sister-site Procurement, Ivalua's Smart Procurement Expert, Alex Saric, discusses his work at the company, the strides Ivalua is taking towards sustainability and what other businesses should be doing.
"In order to make tangible progress towards 2023 declarations and 2050 ambitions, businesses must begin to initiate open conversations with suppliers and plan and implement joint action plans", said Saric. "Unfortunately, most organisations have a long way to go to improve their green practices. Recent research found only 25% of UK suppliers say they are measured routinely on their carbon emission standards. What's more, just 12% of UK suppliers are currently judged on their sustainable practices when entering initial contract negotiations. Given that most listed companies are likely to have international supply chains, it is clear that eco-effort up to this point has largely been an internal affair."

To hear more about sustainability moves in business, join global business leaders and sustainability experts at Sustainability LIVE, held at Tobacco Dock, London, 23-24 February 2022. Register to attend today! Click here to learn more.