Saudi Aramco showcases local sourcing at General Electric supplier forum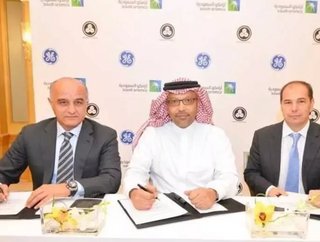 Saudi Aramco presented at General Electrics Global Supplier Forum in Riyadh, showcasing its plans to deliver an In-Kingdom Total Value Add (IKTVA) progr...
Saudi Aramco presented at General Electric's Global Supplier Forum in Riyadh, showcasing its plans to deliver an In-Kingdom Total Value Add (IKTVA) program which aims to support home-grown manufacturing and services.
 
Our sister publication Business Review Middle East originally covered this story.
More than 300 businesses attended the Global Supplier Forum, which enabled them to discuss the opportunities for building a high-value supply chain in the Kingdom.
Saudi Aramco's Vice President of Procurement and Supply Chain Management, A. Al Abdulkarim, was present and spoke on a panel discussion – he commented that IKTVA will be a fair and transparent procurement mechanism for the company, as well as a catalyst to drive investment by its supplier network in local goods and services. Investment in local supply networks will have profound impacts for Saudi Arabia and has the potential to generate economic growth while creating high-skilled jobs for locals in a market characterised by a high number of expats.
Inaugurated in December 2015, the IKTVA program has the aim to double the value of manufactured materials and services purchased locally to 70 percent by 2021, which will prompt an increase in exports and high-quality jobs for Saudis. This supports the Saudi Vision 2030 to increase manufacturing and diversify the country's economy.
Al Abdulkarim added: "GE has a long history and excellent track record of doing business in the Kingdom. We are delighted that GE is proactively encouraging its supply chain partners to do more business with Saudi companies and institutions to help diversify and grow the local economy.
"With GE's experienced and capable supply chain — known the world over for putting innovation first — all suppliers have the opportunity to be at the heart of both Saudi Vision 2030 and IKTVA's success."
 
Supply Chain Digital's June issue is now live. 
Follow @SupplyChainD and @MrNLon on Twitter.
Supply Chain Digital is also on Facebook. 

SOURCE: [Business Review Middle East]