REPORT: Growing market usage for aerial drones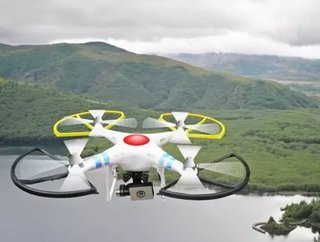 Follow @SamJermy and @SupplyChainD on Twitter.AM Best has released a new briefing that explores the rapidly growing drone industry and the unique risks...
Follow @SamJermy and @SupplyChainD on Twitter.
AM Best has released a new briefing that explores the rapidly growing drone industry and the unique risks faced by US commercial lines insurers.
This recent Best Briefing, titled, "Growing Market Usage for Aerial Drones," states that drone manufacturers could face product liability issues, while inappropriate misuse of drones could also bring insurability problems.
Insurers and insureds await finalisation from the Federal Aviation Administration (FAA) on proposed regulations and guidelines that were introduced in February 2015. While the FAA has been granting exemptions for drone flights to public agencies for years, waivers for certain commercial users have been granted on a case-by-case basis, with hundreds of applications still pending. The majority of policies for drones are provided through modified aircraft hull liability programs for general aviation.
Currently, there are about 20 insurance companies that write this coverage. The risks posed to insurers by the commercial use of drones include the intrusion into private and commercial airspace; population safety and property damage; and security and privacy concerns. While most standard homeowners' insurance policies exclude liability coverage for aircraft, nearly all insurers include coverage for "model or hobby aircraft," like personal drones.
Although it is impossible to determine the amount of premium derived from unmanned devices, since it is not tracked separately, it is anticipated that whatever the amount, future premium could be multiples of this once the FAA laws are passed and more waivers are granted.
The commercial use of drones presents exciting possibilities to a number of industries, but as with any new technology, unique and unanticipated risks arise. Drones represent a small but rapidly growing segment of the aviation industry.
In some ways, drones are similar to remote controlled model airplanes, but current drone technology also draws from military developments, especially with respect to remote control capabilities and imaging quality. Aerial drones, as distinct from surface or subsea drones, can be either fixed wing or rotary wing. For current commercial use, rotary wing craft is by far the dominant type.
These, with their ability to hover and manoeuvre quickly, primarily are useful for imaging and surveillance, along with some ability to deliver small packages. For larger payloads, a fixed wing craft is necessary, but it would require a runway and long distance capabilities to be practical and useful. This has led to discussion of pilotless cargo planes and eventually passenger aircraft.
For a full complimentary copy of this briefing, please click the following link:- A.M. Best Briefing US P/C: Aerial Drones