McKinsey: Is "Should Costing" The Future of Procurement?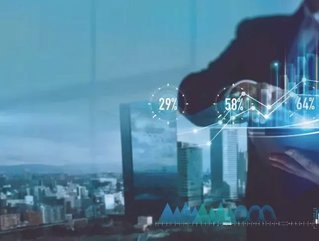 McKinsey's insight into 'should costing' – a new procurement tool for automotive companies that can help reduce software costs by up to 30...
"Should costing" will help a company figure out the difference between the set price of goods and what they're truly worth. It's faster, savvier, and more effective than traditional methods, courtesy of digitisation and the new technologies available to businesses today, and agile principles. The concept works around supplier pricing by using clean-sheet techniques to make a fairly accurate estimation of a supplier's production costs and margins. It's becoming an increasingly popular method for the top organisations around the globe, and with more and more vehicles on the road every day, automotive companies are cashing in on this new kid on the block. 
Software Sets Standards
In the automotive industry, should-costing is now an absolute imperative on the hardware purchasing list, but it seldom gets recognised by software procurement teams. It is becoming the gold standard, in fact. The lack of recognition comes from a slight ignorance across an industry that definitely knows its stuff when it comes to hardware suppliers and the way that they work, but knows a lot less about software development and its processes. It's an understandable flaw.
Interestingly, though, the organisations that have adapted to the new technological norms and find themselves investing in, and subsequently, adopting should-costing software for their projects find that they're reducing costs by up to 30% whilst speeding up their delivery times. With that in mind, it's probably worth stating that this software is an absolute necessity for companies who intend to reach or remain at the top of the pile in the automotive industry. 
Automotive Software is Increasingly Important
Digital technology has been disrupting, in a major way, every industry it has touched for several decades now, and now that it is changing the game in the automotive industry, it is becoming progressively more important. For original equipment manufacturers (OEMs) and external stakeholders, the introduction and evolution of computing power within vehicles is at the forefront of advancement ─ it's a vital value driver. To emphasise its importance, McKinsey has found that, between 2020 and 2030, the global market for automotive software will double, leaping ahead of expansion across the collective automotive market which is set at just over 3% annually across the decade. That's exponential growth. 
It should go without saying that, organisations across the automotive industry are climbing out from under their vehicles and taking a look at the software that modern technology is bringing to the fore, wide-eyed. The developments are coming thick and fast, and they're becoming more bespoke, sophisticated, and highly complex. The advancements are forcing procurement departments to throw out some of the old hardware and replace it with new, more efficient software, to ensure that companies obtain the best value for their money in their future purchasing endeavours.