How procurement can drive enterprise-wide ESG initiatives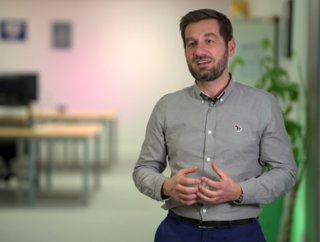 Pierre Laprée's primary focus is empowering brands to transform their approach to procurement.
SpendHQ Chief Product Officer Pierre Laprée discusses how to empower brands to transform their approach to procurement with innovative ESG strategies
​​​​​​​​​​​​​​Pierre Laprée is the Chief Product Officer at SpendHQ, a provider of enterprise spend intelligence and procurement performance management solutions. France-born Laprée now lives in Atlanta, Georgia with his family. We sat down with him to discuss his journey into procurement, his approach to ESG strategy and the challenges facing procurement companies in sustainability.
What's your professional background?
My journey into procurement began by pure chance. Back in 2005, as an IT professional at the time, it was a regular day in the office when I found myself as the last person remaining. That's when my boss found me and sent me to assist the CPO with a study on e-procurement. Little did I know this seemingly ordinary moment would set the course for my career.
A year later, the CPO needed someone with IT experience, looked at me and said, "Procurement? You'll figure it out." And so, with that vote of confidence, I was offered a job in the global procurement team and embarked on a path that led me to where I am today, 15 years later, fully immersed in the world of procurement and technology.
In 2012, I founded Per Angusta, a procurement performance management solution. Our vision was to create the CRM for the procurement function -- to enable organisations to optimise their procurement performance and showcase their value within their respective organisations. It was also out of the need for proper tools to do my day to day.
Last year, Per Angusta merged with spend analytics solutions provider, SpendHQ. Both companies were built and founded by procurement professionals, and now combined under the SpendHQ name, our customers have access to a powerful combination of solutions that provide spend intelligence and PPM. We are now the single best-of-breed company dedicated to procurement excellence.
Since the merger, I've had the privilege of assuming the role of CPO. My primary focus is empowering brands to transform their approach to procurement. We achieve this through the utilisation of real-time, high-quality data that drives both financial and non-financial results, including environmental, social, and governance (ESG) considerations.
In addition to my work at SpendHQ, I am actively involved in The Galion Project and FrenchFounders, two groups dedicated to supporting and fostering French entrepreneurs who are striving to make a positive impact through innovation in Europe and the US.
What does SpendHQ Do?
Our work at SpendHQ can be broken up into three areas: visibility, generating insights and PPM.
Visibility: We help our customers in Europe and the US gain a comprehensive understanding of their spending patterns by providing detailed insights into where, with whom and when they spend. By analysing procurement data, we help uncover crucial information about suppliers, categories, and purchasing trends, enabling organisations to make informed decisions and identify potential areas for improvement.
Generating insights: We go beyond providing simple spend data. Our advanced analytics capabilities enable us to extract meaningful insights from the vast amount of data collected. We apply data modelling, predictive analytics, and machine learning techniques to uncover hidden patterns, identify cost-saving opportunities, and support strategic decision making.
Procurement performance management: Our products give customers the tools and resources they need to measure, track, report, and improve on their procurement performance. By establishing key performance indicators and leveraging real-time data, organisations can effectively evaluate their progress, identify areas of underperformance, and implement targeted strategies to enhance both financial and non-financial metrics.
Traditionally, procurement has been solely associated with financial savings. However, with our tools, we enable teams to surpass conventional cost-saving approaches and unlock enterprise-wide value, while also addressing environmental, social and governance initiatives.
Given that the intersection between procurement and ESG is relatively new, many organisations face challenges navigating this territory. That's where we step in, leveraging our expertise to assist our customers in aligning their procurement practices with ESG objectives.
Our goal is to empower businesses to drive continuous improvement, achieve their sustainability and ethical goals, and navigate the complexities of ESG integration in a measurable and meaningful way.
What are the key procurement ESG challenges?
Procurement teams play a pivotal role in driving sustainable and ethical practices, but they face notable challenges, particularly in the realm of data. Managing and measuring ESG initiatives is new to many, and people are unsure where to begin, this is where we can help.
The multidimensional nature of ESG requires a deep understanding of relevant indicators, methodologies, and frameworks. Procurement teams need to navigate through various ESG factors and determine the most appropriate metrics to measure and monitor their impact.
Sourcing trustworthy and accurate data is another hurdle that procurement teams face. ESG data comes from diverse sources, including internal systems, external databases, and supplier disclosures. Ensuring data reliability, consistency, and relevance is essential for meaningful ESG analysis and reporting.
Effectively organising and extracting insights from the amassed data is also a challenge. With the exponential growth of data, procurement teams need robust data management systems and advanced analytical tools to derive valuable insights. They must be able to identify trends, patterns and correlations in the data to make informed decisions and drive positive change.
Determining the scope and boundaries of ESG impact is another area of difficulty. Defining the boundaries of influence and assessing the indirect impacts of procurement activities requires collaboration and engagement with various stakeholders across the supply chain. This entails understanding and the interconnectedness of suppliers, products, and processes to accurately assess an organisation's true ESG impact.
How can procurement ESG goals be achieved?
Meeting ESG goals will not happen overnight. It requires a comprehensive and strategic approach that encompasses both short-term objectives and long-term goals. It's important for businesses to adopt a forward-looking perspective and recognize that progress in ESG initiatives takes time.
Right now, numerous businesses encounter obstacles due to fragmented data residing in disparate formats across various systems. To overcome this hurdle, my advice for those embarking on their ESG journey is to prioritise addressing their data challenges.
By consolidating and standardising data from diverse sources into a centralised system, businesses can establish a solid foundation for accurate and reliable ESG reporting and analysis. This enables them to gain a holistic view of their procurement performance, identify areas for improvement, and truly track progress towards their ESG goals.
Why is it key for procurement to drive initiatives?
Reducing carbon footprint, diversifying the supplier base, and promoting responsibility require extensive collaboration across an enterprise. When these initiatives are embraced and supported by all levels of the organisation, it fosters a culture of responsibility and sustainability, creating powerful ripple effects that permeate various departments and functions.
In the context of procurement, close collaboration with C-suite, finance, and other key stakeholders is essential to ensure the successful implementation of ESG initiatives. Procurement teams need to align their goals and strategies with the overall vision and roadmap of the organisation. By working closely with leadership teams, they can gain buy-in and support for the goals they are trying to meet, secure the necessary resources, and establish clear mandates for sustainable practices.
Furthermore, engaging with various stakeholders such as customers, suppliers, and industry partners is vital for driving ESG initiatives forward. Procurement teams can collaborate with suppliers to encourage sustainable practices throughout their supply chains, seek suppliers that align with their carbon reduction goals, and promote responsible sourcing. Additionally, they can engage customers and understand what's important to them from a sustainability perspective.
How has your procurement team achieved this?
When a company faces data-related challenges, achieving collaboration across the organisation can be a daunting task. However, our team specialises in facilitating seamless cross-functional teamwork for our customers. We accomplish this in several ways: consolidated visibility, senior leadership and stakeholder reporting and assisting with ESG progress tracking.
Consolidated visibility: Our customers benefit from a centralised platform that provides a comprehensive view of hundreds of projects that all key stakeholders can access in real-time. This type of visibility allows them to access relevant data points that drive optimal results. Through our PPM solution, they can easily and quickly access information to help them use resources more effectively. They can see if team members need more help or training, or if a project is delayed and where it may be getting stuck.
Senior leadership and stakeholder reporting: Utilising data, organisations now have a more streamlined approach to inform senior leadership about progress and goals. Additionally, they can provide visibility to stakeholders and finance organisations. By involving other departments and executives as key participants in sourcing projects, our PPM solution enables them to gain insight into ongoing activities, leading to improved outcomes.
ESG reporting: ESG initiatives require time and can be impeded by a lack of data. To address this challenge and foster a more collaborative environment, we assist our customers in setting triggers within the PPM platform. These triggers help track progress more easily on projects that encompass ESG and diversity spend goals. Most procurement teams need to communicate with their ESG organisations, and our platform facilitates cross-functional collaboration, allowing them to work together more effectively and achieve shared goals.