FedEx: More temperature-sensitive transportation needed for European pharmaceuticals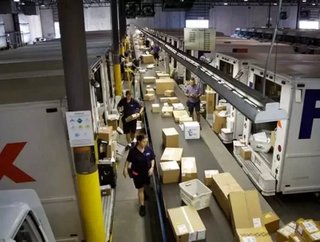 We will soon be reaching a milestone year for the European pharmaceutical industry. In the 80/90s there was a peak in new pharmaceutical products and as...
We will soon be reaching a milestone year for the European pharmaceutical industry. In the 80/90s there was a peak in new pharmaceutical products and as a number of key drugs face the expiry of their patents over the next year, a strong opportunity is about to open up for manufacturers to launch their own generic versions.
Pharmaceutical research is expensive and once a patent has been granted, it lasts for only 20 years. During that time, the original company controls the market, however often more than 12 years of the 20 is taken up in the clinical trials process which, according to a UK estimate, can cost more than £1billion to bring one drug to market. Outgoings are high and profitability challenged.  More often than not, once the Research & Development phase is complete, the company is only left with ten years on the patent to go to market and make a return on its investment. 
Things are definitely changing in the branded pharma industry due to a combination of this "patent cliff" as well as increasing regulatory controls, resulting from the updated Good Distribution Guidelines (GDG).  As these "Blockbuster" drugs come off patent, generic manufacturers will begin marketing these medicines , usually at a much lower price since they do not have Research & Development costs to recover.
This is creating increasing cost pressures on the manufacturing and supply chain processes in the industry. The GDG are also making the regulatory environment more complex, with a risk-based assessment of supply chain processes, and additional focus on maintaining temperature ranges aligned to a drug's stability data. Contrary to the downward pressures on the cost of generic drugs, GDG changes often increase the transportation complexity and transportation costs, hence impacting on overall production charges.
As a result of these market forces, we have noticed that branded pharma companies are therefore becoming more cost conscious in their transportation decisions.  More than ever they need to maintain a high level of visibility, quality and reliability in order to satisfy their Quality Assurance teams, but without breaking the bank. This is shaking up the pharmaceutical supply chain and new business models are now emerging to support the evolving transportation requirements. 
Transportation Consideration
Industry analysis estimates that increased demand for general generic pharmaceutical products is driving an increased need for temperature-sensitive healthcare transportation; estimating an annual growth of 13 percent between 2014 and 2019 in the cold chain market.
This rise in manufacturing type brings with it a specific set of needs surrounding quality as well as more cost efficient freight.  Consumers still expect high levels of visibility, combined with fast and reliable delivery.  This is why pharma companies are increasingly outsourcing their transportation requirements and seeking alternative solutions to the relatively high cost, "White Glove" services of a speciality courier.
We've recently seen a new breed of "Express Plus" service providers developing in the market, enriching standard, reliable express delivery services with value-added, visibility, temperature control and intervention solutions.  As a result, manufacturers are now able to depend on express transportation and value added services to ensure their drugs reach the destination on time and in the right condition.
For a company like FedEx, this has meant tapping into its innovative capabilities to create state-of-the-art sensor-based monitoring tools, specialised packaging that uses liquid nitrogen vapor to keep biological samples deep frozen, and one-click packaging solutions to keep clinical trial samples cold. 
In addition, investments have been made in cold chain assets, for example fridges, freezers and cold rooms, as well as rolling out extensive staff training to effectively handle these important and often sensitive shipments. These new innovations are all brought together by control-tower-like options such as FedEx Priority Alert TM, which provides advanced proactive monitoring and notification of the status of shipments. These innovations help a shipper better manage and gauge product integrity. 
With many blockbuster drugs on the brink of losing their European patents], combined with fierce competition across the generics industry, large multinationals and generic manufacturers need to ensure they have the right shipping infrastructure in place to capitalise on this small yet highly lucrative window of opportunity.
Patent Cliff: Next Steps
Speed, reliability and value of service are the new buzzwords for transportation solutions for the pharma industry.
Generic pharma companies, as well as the original patent holders, need to ensure they can ship their pharma products to wholesalers, retail pharmacies and distribution depots throughout Europe, and beyond, so this small window of opportunity can be capitalised upon. The successful companies will be those that are able to maintain regulatory compliance and product integrity, while managing cost throughout the process by exploring "Express Plus" models that are presenting compelling new alternatives on the market.
By Toby Hay, Global Sales Manager, FedEx HealthCare Solutions.