Coupa: Digital Transformation in Procurement and IT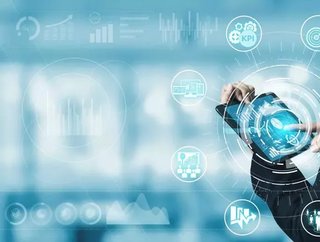 Procurement Focus: Supply Chain Digital examines Coupa's report "How Technological Change Continues To Impact CIO and CPO Relationships...
In its third consecutive year of benchmarking the relationship between IT and procurement leadership, ProcureCon IT continues to document how technology is catalysing an increase in shared goals and a need for greater communication between the CIO and CPO. While procurement and IT haven't adopted shared KPIs due to the differences in their core missions, a necessity to select the right solutions and enable digital transformations, as well as the possibilities that features including AI adoption and wider use of automation means that they must be closely aligned. 
The key findings of the report included:
The responsibility for IT procurement still lies within a joint process for the majority of respondents. That stated, the impact of new technologies on both departments continues to grow.
Digital transformations are continuing. Respondents indicate similar levels of advancement on digital transformations as in 2018, suggesting that digital transformation can be seen as a "new normal" rather than a single process to be definitively completed.
CIOs and CPOs are working together more closely in comparison to last year, with patterns of communication settling around patterns of sourcing responsibility.
Since the previous year, the number of respondents who report that their technology sourcing is a joint effort between procurement and IT remains almost unchanged. This suggests that within the majority of cases, responsibility for sourcing is now shared, while another quarter of respondents actually have final authority to approve technology spending within their procurement groups.
Despite many respondents not sharing final authority to authorise spend between IT and procurement, the majority believe that the responsibility for executing on technology sourcing projects should be shared. With this in mind, the proportion of those who now believe that solely procurement should own responsibility for technology sourcing has risen by 4% year over year. This may be a response to hiring trends that have seen many procurement organisations brings new talent with technology expertise into their ranks, allowing them to more confidently handle conversations with internal businesses, IT and solutions providers in turn.
Elsewhere in the report, Coupa asked respondents the current level of coordination between the CPO and CIO. With half of respondents reporting that the leaders of their IT and procurement organisations will work together in response to the demands of their technology strategies as they are executed. Another near quarter of respondents will collaborate closely on an ongoing basis, deepening the ability to understand the needs of each department as well as how their strengths can be best utilised to serve the company on a larger scale.
Over the past few years, IT and procurement have become more reliant on the other as well as more collaborative. Embedded procurement teams may work on a regular basis with their technology peers and then report to a CIO or CPO, while executives meet at preset intervals to update each other on strategy and define goals for the future.
Interested in reading more? Download Coupa's full paper
Source: Coupa