The Challenges of Managing a Global Supply Base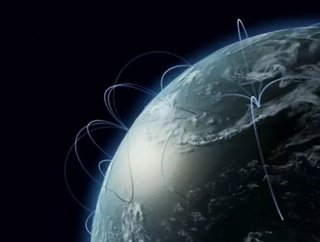 Written by Doug Macdonald, Emptoris (Procurement) Portfolio Product Marketing Leader, at IBM. For more than two decades companies have been pushing the...
Written by Doug Macdonald, Emptoris (Procurement) Portfolio Product Marketing Leader, at IBM.
For more than two decades companies have been pushing the boundaries on globalization of the supply base.  For years, of course, the main driver was "low cost country sourcing" and pushing down costs.  Today, however, companies are just as likely to be building out their global supply base to ensure close proximity to critical emerging markets – or as a part of a strategic risk mitigation program.  
Globalization of the supply base runs in parallel with another trend – the growing reliance of companies on suppliers and service providers. 
Today, on average, 50 percent of the value (and costs) of a company's products or services are in the hands of outside suppliers.  The number varies depending on industry and other factors, but point is clear, as companies focus on their core competencies and increasingly outsource, their operations and performance become more dependent upon these very suppliers and service providers.
Thus, it comes as no surprise that procurement organizations, to a degree they never have before, are playing a crucial role in achieving a range of corporate objectives:  lowering costs and delivering sustainable savings; mitigating volatility and risk; enforcing compliance; ensuring quality; and driving product development and innovation.
With a more complex role within the organization, procurement leaders are confronting a whole new generation of challenges.  At a recent CPO roundtable discussion hosted by IBM, the assembled executives discussed these trends and rattled off their primary challenges:
o    Managing disperse global teams, while ensuring common standards and processes
o    Expanding sourcing into new and more complex categories
o    Ensuring supplier compliance to corporate and regulatory standards across jurisdictions 
o    Developing suppliers and encouraging innovation, particularly in emerging markets
o    Ensuring supply security and avoiding supply disruptions
o    Getting visibility into, and mitigating, supplier risks
The head of procurement at a major consumer packaged goods company, who was in attendance, summed it up well when he lamented, "Our businesses are getting more and more complex.  Expanding into new regions, outsourcing and new lines of business have introduced more complexity and risk.  Managing that risk, along with compliance and supplier performance, has become a massive challenge that is only amplified by a more volatile global operating environment."
Supplier intelligence – collecting, managing and making sense of a plethora of internal and external supplier data – is a key enabler to addressing the challenges procurement leaders face.  No matter the task – supplier risk management, supplier qualification, supplier development or supplier performance management – supplier data is central to success.  However, that supplier data is often scattered across disparate systems and, as a result, companies are often overwhelmed with supplier information management. 
That explains why companies are increasingly investing in Supplier Lifecycle Management or, as many analysts refer to it, Supplier Information Management (SIM).  Supplier Lifecycle Management has been identified by analysts as among the fastest growing areas of procurement technology.  Analyst firms estimate SIM investments to grow three times faster than overall procurement technology spending though 2015.
There is good reason; with a global supplier intelligence system, companies are better able to define and analyze the nature of their relationships with suppliers; proactively evaluate suppliers and rationalize the supply base; identify and mitigate supplier risks; and drive supplier development and innovation.  Higher-value propositions, such as supplier risk management and supplier development, are much easier to accomplish with high-quality, global supplier intelligence. 
With supplier intelligence, you can move toward Smarter Commerce, an optimal state that puts the customer at the center of all operations, turning insight into action to increase revenue opportunities and reduce risk across a company's buy, market, sell and service operations.
Imagine having access to accurate and consistent information on suppliers, categories, organizations and regions across your global organization; a 360-degree view into all your supplier intelligence. That level of insight allows you to get ahead of things like supplier risk.  You can actually intercept or mitigate an event, rather than simply react.  You may never be able to take risk completely off the table, but you can go a long way towards mitigating it by combing that supplier intelligence with predictive analytics and risk modeling. 
In the end, having the supplier intelligence needed to make informed choices about your suppliers and their role in your organization makes managing a global supply base a lot more manageable – and that can have a profound impact on the success of your business.