BDA – Global brands need global supply chains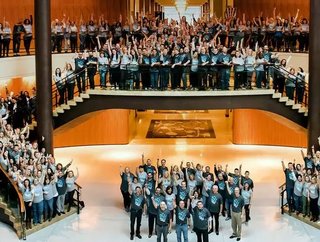 BDA is among the world's biggest distributors of promotional merchandise. We hear from its seasoned Director of Global Sourcing Rob Bangerter about wh...
BDA is among the world's biggest distributors of promotional merchandise. We hear from its seasoned Director of Global Sourcing Rob Bangerter about why brands should look at the big picture when it comes to cost savings in sourcing and procurement strategies.
BDA is America's premier promotional merchandise agency, helping Fortune 1000 companies worldwide - such as Coca-Cola, Sony, AT&T, NFL, Ford, Starbucks and GE - meet their business needs through the power of branded merchandise. "Customers come to us to extend their brand reach through strategic initiatives, custom campaigns, integrated eCommerce programs and sports sponsorship activations across every major league and team," explains Director of Global Sourcing Rob Bangerter. BDA has over 750 associates around the world at more than 75 locations, both domestic and international (including London, Los Angeles, Manchester, New York, Shanghai, Paris, Shenzhen and Manila) where strategically placed sales offices can also support the supply chain needs of larger clients working in situ. Headquartered in Washington, BDA operates two domestic and two international fulfilment centres driving annual revenues in excess of $210m.
Focused on the global supply chain side of the business, Bangerter has been with BDA for nearly two years but believes his career background, including 30 years-experience in direct manufacturing and factory management, lends a unique set of skills to his role because many executives who work with factories have rarely worked on the ground level. "As a process engineer turned global sourcing director, I have the advantage of knowing how both sides of the operation work," he maintains. "It comes in handy when evaluating processes and goals for procurement strategies, because global brands need global supply chains."
In pursuit of these goals what has Bangerter learned that can help companies with their approach to procurement? "We're very deep on where we source and have a tremendous expertise in the needs from a supply chain. Other companies might just focus on supply out of China… We also use Egypt, Vietnam, Pakistan, Mexico and Europe, as well as the US," he reveals. "Recently it's become a key strategy to help us avoid tariffs on goods out of China by offsetting cost with other global choices. We put great focus on continual development to stay ahead of issues that can plague supply chain practitioners. Looking at the big picture and realising other countries are capable of delivering great products for your customers is a challenge we've been facing for the last couple of years to ensure we always have global options."
BDA source product based on a combination of quality and cost. "It's one of the reasons I joined the company," says Bangerter. "I'd known about their work for 20 years and had a huge respect for what they did. There are many promotional product companies out there putting out inferior merchandise which doesn't innovate. This is where we find our competitive edge and deliver consistently for clients like the NFL. Our customers are aware they might be able to find a similar product cheaper but leading brands don't want to compromise their reputation and look to BDA's supply chain to support them and love the way we're able to bring them something new and deliver speed to market." Bangerter ensures BDA maintains a diverse network of preferred suppliers and manufacturers, with an expectation each performs as a valued partner, not simply a provider of goods. "Because protecting the brands we work with is more than just a priority - it's the law," he adds. "We are fully compliant with US and international laws around product safety, child labour and environmental protection so our customers know they are in safe hands."
Beyond quality and cost, BDA aim to innovate with regular products and find new ones. Known for its bobbleheads, produced for ice hockey teams for many years, BDA has innovated by producing a base that looks like ice and sets the product apart. For the PGA Tour, BDA leveraged its global network and product development for a FedExCup limited-edition anniversary bobblehead collection featuring the past 10 winners. Working directly with the PGA, players' agents and sponsors, BDA secured approvals to bring each player to life in their winning stance which helped increase FedExCup impressions, followers and excitement surrounding the playoffs.
To deliver projects like these BDA are exploring new ways to keep the business connected via cloud-based technologies. "Communication is one of the biggest challenges, especially when there may be language barriers in the country you're dealing with or different slang and terms for industry processes," explains Bangerter. "We've been implementing a variety of tools to help with that, some we've developed in-house and others software we've modified for our own use cases. We use Smartsheet (a software as a service application for collaboration and work management with a spreadsheet-style user interface also championed by the likes of Netflix and HP) to assign and automate tasks, track project progress, manage calendars and share documents. This aids our procurement processes worldwide with all the information held in the cloud where users can find one true source of information. I can have a sheet open on a new product that can be worked on simultaneously here in the US and by one of my colleagues in Shanghai. Smartsheet are a local company (based in Washington) so we've been able to work with them to make modifications to fit what we do, and deploy globally at scale."
BDA remains in Promo Marketing's top five products distributors (on a top 50 list responsible for over $5 billion in annual sales in 2017) following on from successes such as the Ghostbusters property launch. In conjunction with Sony Pictures Entertainment, BDA distributed in excess of 28,000 Ghostbusters bobbleheads to stadiums totalling more than 100,000 attendees, creating 2.3 million toys for Kellogg's cereal boxes and fulfilling back to school merchandise for over 3,000 Walmart stores across the US. Sony were thrilled with BDA's efforts: "We look to them to extend our property in traditional channels as well as new ones, delivering every time."
"We are great at hitting the ground running in new product areas we may not have previous experience in," adds Bangerter. "We can pull experts in to drive that. We have customer focused teams which draw on synergies across the business with staff from sales, supply chain, and finance helping our product development teams meet the needs of the customer. The biggest benefit comes from the speed to market standpoint as our core people meet regularly to steer that. For example, 18 months ago we took on Orange Theory Fitness as a client and are helping them develop technical athletic wear, which is a new direction for us and one where we've been able to create product competitive with the big brands."
It's that entrepreneurial spirit and goal to evolve deep in the company's DNA which has attracted new hires from the likes of Amazon, Microsoft and Starbucks. One such new recruit, Global Procurement Director Davis Velasquez, echoes Bangerter's positivity on his quest to help BDA scale globally: "What BDA does, creating custom branded merchandise unique to every client, requires significant logistics and supply-chain optimisation behind the scenes. By implementing scalable solutions, BDA will improve transparency between teams and other organisations and handle challenges, like last-minute orders and trademark requirements, seamlessly."