Bain and Microsoft: Retail's Supply Chain Modification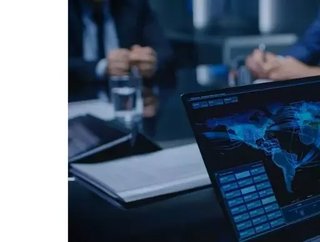 Research shows that companies are having to adapt their strategies to meet modern demand...
A new research study into how COVID-19 has transformed consumer goods supply chains reveals that companies worldwide are willing to change tactics to meet demands. The research "It's Time to Build Resilience into Retail and Consumer Goods Supply Chains" released by examines over 70 companies and how they're adapting internal strategies. 
"When COVID-19 paralysed global supply chains, it also triggered a massive surge in online sales—a double shock that few retailers and consumer goods companies were prepared to handle," said Mikey Vu, a partner in Bain & Company's Retail practice and co-author of the report. "Our research revealed that companies with supply networks designed for maximum cost efficiency were unable to respond quickly to these sudden supply shocks and demand spikes. The prize of efficiency came at the cost of resilience."
Prior to 2020 many senior executives who once viewed their supply chain as a cost centre now see it as a strategic capability, with 90 per cent planning changes to their supply chain networks, and more than 40 per cent expecting to increase their investments with the intention of increasing resilience, agility and output. 
Of the 70 companies surveyed 47 per cent expect to receive input from supply chain organisations on most or all strategic decisions pertaining to merchandising, store operations and product strategy, a reported 17 per cent increase over the 12 months prior to March 2020. This prioritisation of supply chain input only goes to highlight the importance of companies coming together to combat the rising demand in the e-commerce industry. 
"We are seeing a significant shift in supply chain strategies as our customers adapt to meet the demands caused by COVID-19. While cost reduction and efficiency remain a critical priority, we are seeing supply chain agility rise to the top of the list for executives. This need for agility has prompted an overwhelming consideration for cloud-based architecture," said Shelley Bransten, CVP Consumer Goods & Retail Industries at Microsoft.
The research also shows that companies are actively looking to prepare for another supply and demand shock - 60 per cent of retailers and consumer goods companies are planning to increase their investments in facilities that can respond to online orders.  
While 40 per cent of respondents admitted they did not yet have internal solutions or external partners needed for their goals, tech giants like , and teaming together to create independent, safe and efficient workforces may be the future these companies need to compete in the modern COVID-19 world.