APS Group: Innovation in procurement - why it's a people thing
By George Smart, Group Director of Business Development, APS Group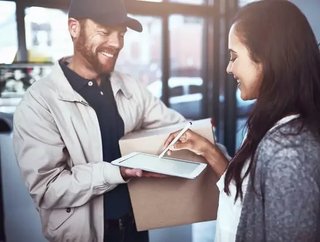 Once concerned only with managing contracts and negotiating favorable pricing, procurement departments are now responsible for driving innovation across...
Once concerned only with managing contracts and negotiating favorable pricing, procurement departments are now responsible for driving innovation across the whole business. One way this is being achieved is through closer relationships with suppliers, who can deliver fresh thinking and new solutions. As well as bringing suppliers on board and ensuring they are smoothly integrated into the business, procurement teams are also being tasked with managing the ongoing relationships between suppliers and other internal departments, such as HR and marketing. I'm very fortunate to sit at the intersection of procurement and marketing where I'm able to witness how procurement leaders in global organizations strive to be a partner to their colleagues.
When confronted with the pressure to deliver monetary value however, I see them constantly questioning how they can effectively balance innovation against the need for cost savings – and I can't help but wonder if that is changing their role within the organization?
Are we prioritizing innovation?
A few years ago, we carried out a survey which asked procurement professionals what they valued most when selecting a service partner – and how important the desire to introduce innovative solutions was versus other considerations.
Initial conversations seemed to suggest that innovation was high on the agenda – yet the final data presented a more conservative picture, with procurement professionals saying they found it difficult to prioritize this.  
There's no escaping the fact that choosing a partner that can deliver cost savings can be a determining factor in purchasing decisions - and for almost one fifth of procurement industry professionals it mattered more than anything else. The vast majority (83%), however, claimed that other factors were more important – namely, a strong track record and a reputation for delivering on time and to budget.
The ability to deliver innovation was considered a 'nice to have', with only one in twenty saying they would rank innovation as the most important reason when choosing a supplier.
Barriers to innovation
So, what exactly is the barrier to introducing innovation into a business? Change is easier said than done and it's not uncommon for organizations to be slow to embrace new ways of working. A fundamental barrier can be the fact that businesses are so often focused on short-term savings that they lose sight of the business case for long-term gains.
Procurement teams have traditionally been encouraged to set targets centred around quantifiable returns that are measurable in dollars and cents. Over time, this has created a mindset where procurement professionals are under extreme pressure to squeeze suppliers on price. In doing so, they can adopt a more adversarial approach that can hinder the ability to work with suppliers collaboratively.
What's clear is that this is changing and many procurement professionals understand this and want to take ownership of this process to work more closely with both suppliers and internal departments. To do this, trust is key. Treating suppliers as trusted partners and allowing those partners to get under the skin of the business from the outset can deliver multiple benefits – including the ability to analyze situations and identify opportunities that can enable an organization to communicate with their customers more effectively and in ways they may never have considered otherwise.  
SEE ALSO: 
Finding the right cultural fit
It doesn't matter if it's a rigorous tender process or a recommendation – there is always an element of doubt and risk attached when appointing a new supplier. This was reflected in our survey, with 56% saying they valued 'track record' above all else.
One way to approach this challenge is to simply ask would-be suppliers to demonstrate how they help to introduce innovation. At APS, we have a tried and tested methodology made up of several steps – the first is winning hearts and minds. To do this it's important to connect with all of the stakeholders in the business, understand their goals and challenges and let them know they are not only being heard but their feedback is helping to define the new way of working. From this engagement we can start to identify quick wins and tap into our own network.
For example, if we were to create a direct mail campaign, we'd want to look at our client's supplier network first – designers, copywriters, paper suppliers, etc. Could our own roster of suppliers bring down the costs involved? We then look at how we could possibly re-engineer things. Could we produce those campaign assets in a more effective way? Take the direct mail example – could the design be altered to hold its contents better? Beyond that, how heavy or large is it? A centimetre too big for instance might affect your postage rate. This stage is all about producing the best product possible in the most efficient way. The process around getting a product into production is just as important as the product itself. After all, time is money.
As mentioned, there are several additional steps to this methodology. However, by asking suppliers what they would do to drive innovation, you're already getting a good idea of how they work and if they're going to work for you.
Crucially, it's important that – even once the supplier is on board – this process is repeated so that organisations can continue to find further savings, product improvements and tech-led enhancements, ensuring they are adopting an agile approach.
When bringing innovation into an organisation, procurement certainly has an opportunity to take the lead – and they have made great effort and progress to leave that caricature of 'penny pincher' firmly behind them. However, this doesn't mean that the sole responsibility of driving innovation should be left on their doorstep. Instead, a collaborative approach that pulls in different thinking and encourages different departments to work together towards a shared goal means organizations can ultimately do things better, smarter and more efficiently. As the saying goes, two heads are always better than one.