You've Got to Carrier Rate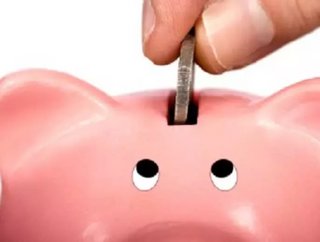 Click here to read this article in the magazine edition! Shipping is much more complicated than it may initially seem and it is becoming an increasingl...
Click here to read this article in the magazine edition!
Shipping is much more complicated than it may initially seem and it is becoming an increasingly important area to save money in.  Today, we are living in a hyper-competitive business climate that is also fairly tough due to the economic downturn.  Concurrently, many businesses rely on carriers as a means to get their product to customers but only use one carrier exclusively.  However, many of these businesses don't realize that both the tough economic environment and their shipping actually can go hand-in-hand in helping save the company money.  By understanding how to properly compare the rates of the shipping carriers, businesses can make simple and better cost-savings decisions. 
To understand why we only suggest comparing only two carriers, businesses need to understand the oligarchic structure of the shipping industry.  The shipping business is only made up of a few players, the biggest two being FedEx and UPS, who dominate the majority of shipments and the two that will most likely get your patronage.  This set-up also creates an easily visible but interesting scenario of brand loyalty.  Nearly 50 percent of large businesses exclusively choose one carrier versus the other in shipments via the air.  Understanding this fact can lead you to better comprehend why we do focus on only these two companies. 
Thus, it is important to constantly compare these two major shippers—doing so will readily show you differences in shipping rates and prepare you for a future carrier negotiation. One major aspect to remember when comparing prices is to not look at the two side-by-side directly.  Because the carrier's base tariff and fee schedule can widely differ from the carriers, a 30 percent discount from UPS may not be the same for FedEx.  Instead, to accurately determine the difference between the rates from both carriers, calculate any applicable discounts, incentives and rebates first and then compare the actual net cost. 
Additionally, remember these tips as well when comparing the two carriers.  One note is to calculate and compare these numbers yourself before any actual negotiation takes place instead of relying on the respective representative to do the work for you.  Think of how you would negotiate a car—you would go in with your research that represents the amount you found in your research to compare and contrast with the dealer's numbers.  Also, you do not have to do these calculations on your own.  There are tools on the Internet that can help you figure out these comparison rates as well—many of which are free.
These numbers can help with the carrier negotiation process but are only one part of being able to get discounts for your shipping contract.  Make sure to conduct the appropriate research about the carriers and go in with a determined attitude.  With these different tools under your belt, you and your company can be well on their way to saving money on shipping and helping your company focus on what's important to all of you - the content and the people.