XPO Logistics: delivering leading supply chain solutions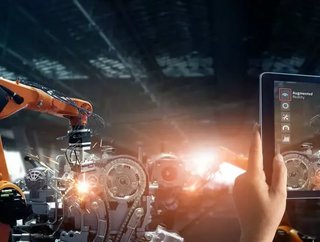 XPO Logistics is a leading logistics provider of supply chain solutions to some of the biggest companies globally. Through its network, XPO helps custo...
XPO Logistics is a leading logistics provider of supply chain solutions to some of the biggest companies globally.
Through its network, XPO helps customers to manage their goods efficiently throughout their supply chains. At the top of its value proposition is a service-driven culture that connects its team worldwide. XPO serves a wide range of industries such as aerospace, agribusiness, automotive, chemical, consumer packaged goods, food and beverage, healthcare, industrial, technology and more.
XPO is the second largest provider in North America with 100 million sq.ft in Europe. Its contract logistics expertise covers a wide range of goods for B2B and B2C channels, with a large presence in e-commerce. XPO manages the storage and fulfillment of SKUs for apparel, cosmetics, consumer electronics, food and beverages, appliances, consumer packaged goods, furniture, aerospace parts, chemicals, medical equipment and more. 
XPO also provides high-value add services such as kitting, packaging and personalisation, including reverse logistics. Its disciplined processes for returned merchandise includes inspections, refurbishment, recycling, disposal, refunding, warranty management and return-to-retail.
Advanced automation and analytics
XPO's solutions are highly customised and integrate AI and machine learning for continuous improvement. The organisation has a focus on robotics, autonomous vehicles, automated sortation systems, drones and other cutting-edge technologies that speeds goods through the supply chain. XPO integrates these technologies as required for each proprietary WMx platform. Upon completion of the startup, managers use XPO Smart labour analytics to optimise productivity. XPO has also developed predictive analytics for demand forecasting, and other sophisticated BI analytics and customised KPIs. 
SEE ALSO:
XPO Direct
XPO Direct is a network of strategically placed XPO stockholding sites, cross-docks and last mile hubs used by multiple shippers at the same time. The solution was ideal for retailers, e-commerce firms and manufacturers as it can position inventories within two-day ground transportation to the vast majority of the US population. 
First Fulfillment as a Service (FaaS) model of its kind within the industry.

Offers consistent, national solutions at scale.

Provides warehouse space, labour and technology when and where it's needed.

Reduces order-to-delivery time to end customers and to retail stores for replenishment.

Creates one last mile tracking number for end-to-end visibility of heavy goods.

Supported by other XPO services and capacity.
Did you know?
XPO Logistics featured in our Top 10 Logistics Brands in February's magazine. Click here to find out what other companies made our list!
For more information on procurement, supply chain and logistics topics - please take a look at the latest edition of Supply Chain Digital magazine.