Cambridge Capital: Why we chose to invest in ReverseLogix
By Benjamin Gordon, Managing Partner, Cambridge Capital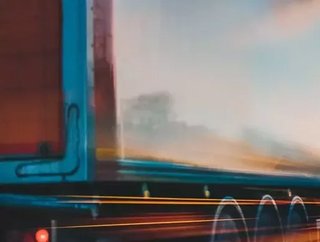 Benjamin Gordon, Managing Partner at Cambridge Capital, shares the Cambridge Strategy and why they chose to invest in ReverseLogix...
This month, completed a in a leading reverse logistics software provider, As startups are generating explosive growth, and many entrepreneurs are considering their options for capital, I thought it might be helpful to share why we chose to invest in ReverseLogix and the thought process we apply when looking at investment opportunities in the supply chain sector.
It all starts with the Cambridge Strategy, so let's begin there.
The Cambridge Strategy
Cambridge Capital's strategy is to build a concentrated of high-conviction investments in tech-enabled supply chain-focused businesses with staying power and outsized growth potential.  
We start with a set of key themes that we believe drive success in the supply chain market. These themes include e-commerce fulfilment, last-mile delivery, pure-play software niche leadership and supply chain visibility. Companies in these categories have tailwinds that provide an instant catalyst for growth. 
We then look to find the best entrepreneurs, building the strongest companies with the healthiest growth potential.
Our team conducts due diligence to validate our thesis. A new investment is the product of months of hard work from many sides: the entrepreneur, her/his team, the , and various advisors and third parties that helped both sides finalise the investment. 
Finally, when we complete a new investment, it may feel like the finish line. But it's really just the beginning of our journey. Then the real work begins as we focus on supporting our teams in achieving results for all of our stakeholders. 
Why We Chose ReverseLogix
So… how did we apply this thought process to our latest deal?
, founded by alum , provides customers with a SaaS-based solution to manage every aspect of the reverse supply chain. ReverseLogix has earned the trust of blue-chip customers, including , , ,  and others.
The investment in ReverseLogix is an amalgamation of what we seek in every new portfolio company and a reminder as to why we continue to exclusively on where we can be the most impactful with the amazing teams that we are fortunate enough to back. 
Since there are a multitude of options and plenty of other investment firms in the market that all seem to be exploring the same opportunities, when the Cambridge Investment Committee had a virtual off-site in the Summer of 2020, we decided to brainstorm as a group as to where we should focus, spend our time and lean into potential investments –.
We came up with a framework to hold ourselves accountable to consistently benchmark new potential opportunities, with six pillars: Cambridge thematic fit, market tailwinds, capital efficiency, strong tech-enabled moat, top team, and the ability to create a Cambridge-influenced edge.
We believe companies that score high on all of these attributes have the largest potential to become winners, and we make sure that we only focus on companies that have all six attributes. 
How ReverseLogix Compared
ReverseLogix stacks up extremely well on all six of our key characteristics. 
Cambridge Thematic Fit – ReverseLogix fits four of Cambridge's currently published investment : e-commerce fulfilment, last-mile delivery, pure-play software niche leadership and supply chain visibility. ReverseLogix allows its customers to manage the influx of returns associated with the growth of eCommerce and automate the reverse supply chain from the last-mile (where returns originate) back to the proper location, with strong software that allows for real-time visibility and execution not previously available in the market.
Market Tailwinds – ReverseLogix operates in what we at the Cambridge team sized as quite literally a globally, growing at a 19% CAGR. This market opportunity is going to continue to expand. As eCommerce grows at a 20% rate, have become an increasingly important problem, as consumers return 30% of what we buy online.
Capital Efficiency – ReverseLogix bootstrapped itself for six years and has continued to grow profitability over time – even as they onboarded and serviced some of the largest customers in the world. By taking time to build the product and incorporate customer feedback to improve it, Gaurav and his team were able to succeed in complex sales environments with astute buyers – since the product was actually ready for prime time.
Strong Tech-Enabled Moat – Perhaps the biggest strength of ReverseLogix is its cloud-native, flexibly architected software platform, as evidence by many satisfied customers across various industries and geographies globally. We actually first heard about ReverseLogix when not one but two current large told Cambridge about their strong reviews of the product, high customer satisfaction and suggest that we look at investing.
Top Team – As with any investment in a bootstrapped technology company led by an innovative founder, the is another major reason why we decided to partner with them. The team draws on experience with companies like , , , , , and , with the right mix of high-growth SaaS experience and operational excellence required to achieve success in today's enterprise software market. 
Cambridge-Influenced Edge – Since ReverseLogix has achieved strong product-market fit, exciting growth and high retention with existing major customers in a variety of industries globally, they are ready to exponentially scale up their sales and marketing engine. ReverseLogix sells to major 3PLs, e-commerce brands and manufacturers, and Cambridge has strong relationships with many of the leading companies in each category, especially those that attend our annual held every January. 
For all of these reasons, we are excited to invest in ReverseLogix, grateful for the opportunity to partner with a terrific company and leader, and eager to help them accelerate their profitable growth.
The Future
Will we be proved right about all of these elements? Undoubtedly not. We are human, after all! As John Allen Paulos said, "Uncertainty is the only certainty there is, and knowing how to live with insecurity is the only security." Still, by following a disciplined strategy, in partnership with talented management, we believe we can achieve a higher likelihood of success for our portfolio companies, our LPs, and our stakeholders.
Bottom-line, we think ReverseLogix can help companies save money, boost customer satisfaction, and reduce waste. For a company that handles physical products and plays in e-commerce, such as 3PLs, ReverseLogix typically adds 5% to net revenue and 15-25% to customer satisfaction. So, if you know a company that might like to benefit from returns management, feel free to reach out!