Why automated vehicles offer a brighter future for trucking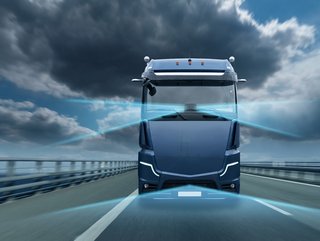 Mazen Danaf, Senior Applied Scientist & Economist at Uber Freight, has written a paper on why trucking is the fastest route to commercialising and scaling self-driving technology.
Uber Freight scientist Mazen Danaf on why AVs will boost truck freight demand, create safer roads, ease labour woes & provide better truck-driving jobs
In 2021, self-driving vehicles travelled approximately 4 million miles in California alone, which was double the previous year's total.
Many of these miles were completed by non-commercial vehicles, but the trucking industry – in the US and beyond – is well positioned to reap the benefits of autonomous vehicle (AV) technology.
The push for AV solutions in road haulage is primarily about safety. According to statistics from Uber Freight, more than 5,000 lives were lost in large-truck crashes in 2019, including those of 892 truck drivers and occupants. Around one-third of these accidents occurred on interstates, freeways, and expressways – all roadways on which AV trucking solutions work best.
Of these fatal accidents, just 13% were caused by vehicular or environmental factors. The remaining 87% were caused by driver error around performance (21%), decisions (38%), and recognition (28%).
AV technology has the potential to address such safety issues, says Mazen Danaf, Senior Applied Scientist & Economist at Uber Freight.
Danaf focuses on analysing the truck transportation landscape, and produces long-term forecasts based on supply and demand indicators. He is also a research affiliate with the Intelligent Transportation Systems Lab at MIT, which studies transportation systems and develops network modelling-and-simulation tools.
"At Uber Freight, we envision a bright future for the trucking industry," says Danaf, "one where truck drivers and self-driving trucks connect long-haul and local-haul routes".
Future of haulage is automated long & short-haul routes
He adds that such a model "will support the growth in truck freight demand, create safer roads, provide better truck-driving jobs, and make goods more affordable and available for everyone".
Danaf – who says his job is to "simplify the movement of goods that help communities thrive" – says that although the safety benefits of AV are widely welcomed, there remain unanswered questions around the effects of AV technology on the trucking industry in general, and on truck drivers in particular.
To produce some clarity around this, Danaf recently authored an Uber Freight paper, called 'The future of self-driving technology in trucking'. (In December 2022, we also reported on how Uber Freight is making headway in the area of autonomous trucking.)
In the paper, Danaf sets out to show why trucking is the fastest route to commercialising and scaling self-driving technology.
He also outlines an AV hub-to-hub model, which will allow autonomous trucks (ATs) to operate alongside those driven by people.
"This model achieves synergies that benefit carriers, drivers, and AV developers," he says in the introduction to the paper. "Instead, he continues, it will become "an essential component of supply chains that helps satisfy growing demand, while offering drivers better working conditions". Autonomous trucking will not be a dispensable service that simply aims at reducing the cost of trucking."
He also goes on to outline Uber Freight's predictions for how AV technology will unfold over the coming years.
In the paper, Danaf broaches another key positive of AV trucking solutions: labour shortages.
In many developed economies, the trucking industry is acutely short of skilled labour, as experienced drivers retire or choose other careers, and younger people are not being recruited quickly enough. And all this at a time of growing demand.
It's a huge problem. The American Trucking Associations – the largest national trade association for the US trucking industry – estimates that up to one million haulage employees will be lost between 2022 and 2030.
Meanwhile, In Europe, the International Road Transport Union says that unless the industry is made more accessible and attractive to drivers, Europe could see a shortfall of 2 million drivers by 2026, impacting half of all EU freight movements.
"Lifestyle issues are largely to blame for truckers leaving the industry," says Sanaf. "The hours are long and gruelling, and trucking keeps drivers away from home for up to 200 nights a year."
Self-driving trucks solution to labour shortages
Sanaf says self-driving solutions will help address this issue, as well as others faced by haulage drivers, including pay issues, because autonomous trucking can deliver a higher rate of pay per hour spent at the wheel.
AV tech can also help address other industry pain points, such as lack of parking facilities, congestion problems and, as mentioned already, road safety.
"Uber Freight has been leveraging technology to address some of these issues," says Danaf. "For example, we have laid the groundwork for seamless trailer handoffs between autonomous trucks and human drivers with Powerloop, a drop-and-hook trailer solution.
In terms of AT systems, Danaf says automated commercial transport will operate under a hub-to-hub model.
"Human drivers will handle the trip ends, which involve complex urban streets and manual operations at facilities, such as loading,
unloading, gate entrance, and documentation," he explains. "ATs will service the middle part of the trip."
He adds: "Under this model, a driver picks up a preloaded trailer from the shipper's facility and delivers it to a transfer hub located close to the
Highway – also known as the 'first mile'.
"The trailer then gets hooked to an AT, which drives on the highway to another transfer hub located near the receiver's facility. This step is referred to as the middle mile.
At the second transfer hub, another driver picks up the trailer and delivers it to its final destination. This is the last mile."
Hub-to-hub model key to automated transport
Sanaf says the hub-to-hub model allows AT developers and carriers to launch commercial operations earlier "before transitioning to a depot-to-depot service".
At the same time, he says it adds capacity where it's needed most – in long-distance trucking – as well as providing a better lifestyle to truck drivers.
"This model is a stepping stone toward full autonomy," Sanaf says. " It allows AT developers to start generating revenues in their early years of operation.
"This will provide them with a revenue stream that can sustain the development of self-driving technology instead of relying exclusively on external investment, in order to expand their capabilities beyond highway driving."
Looking to the future, Sanaf expects autonomous trucking to expand "gradually throughout the US interstate system". In the short term, he feels weather, regulations, and autonomy capabilities "will dictate the lanes on which ATs will operate".
In the long term, he says, "commercial opportunities and technological developments will drive expansion strategies".