Walmart & Cruise Join to Unlock Green Self-Driving Cars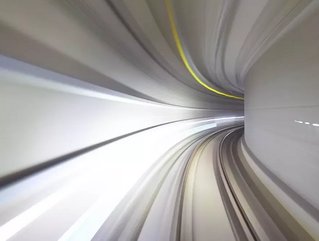 Walmart's New Year resolutions start with self-driving delivery vehicles...
On Tuesday, Nov. 10th announced their team up with , an automated car production subsidiary of (GM), in an effort to not only achieve their zero-emissions goal by 2040 but be one of the first companies to employ self-driven cars in their delivery process. 
Cruise specifically has been working with GM to develop software to make GM's Chevy Bolt electric vehicle fully autonomous. With a planned investment from GM of US$14mn to expand Cruise operations back in 2017, it seems to be paying off, following their recent team-up with Walmart. 
Walmart isn't even the first company to take this tactic either, with announcing in early 2019 that they're testing autonomous delivery robots, dubbed the "Amazon Scout", a six-wheeled robot that moves at pedestrian speed to spear-head their fully-electric delivery system. 
While this isn't the first time that Walmart has stretched its proverbial legs into the autonomously driven carpool, with partners like robotics company , back in the tail-end 2019, it's clear to see the advantages of such a strategy in a world still very much dealing with COVID. 
So, what does this mean for supply chains? Well, there are clear advantages to having autonomous delivery vehicles, especially when they're all run by electricity, such as reducing the human-error aspect that is essentially unavoidable in any part of the delivery process. Even outside of the context of a world still on the back-foot of a global pandemic, the notion of self-driving vehicles has always been sought after by companies across the board, as the final delivery stage is, arguably, one of if not the most important part of the supply chain. 
While this particular announcement is linked specifically to the more commercial side of deliveries, and at perhaps the perfect time historically speaking, it does potentially set a precedent for other companies to step-up, and for the world to recognise that greener, more efficient and cost-effective methods of delivery are the future. 
If developments like these become more common-place, we may see highways dedicated to autonomous delivery, and the landscape of commercial vehicles as a whole shift toward this new self-driven delivery experience, but with the legality of these vehicles and the reliance on technology continues to be focal points of discussion above all else, we may be a little ways off just yet.