UPS: Strengthening its logistics network in Europe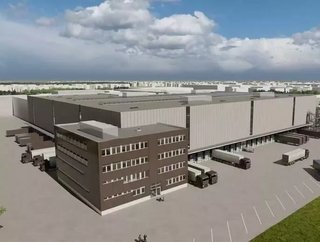 UPS announces a US$173mn expansion of itssuper hub in Hannover-Langenhagen, its largest investment outside of the United States. Dating back to 1976, U...
UPS announces a US$173mn expansion of its super hub in Hannover-Langenhagen, its largest investment outside of the United States.
Dating back to 1976, UPS has been operating in Germany - its first international market outside of North America - which today, has 86 operating facilities in the region.
The new facility in Hannover-Langenhagen comes as part of the company's multi-year European investment plan to modernise and expand the UPS network in the region.
What will feature in UPS's super hub?
500 new jobs 

Doubled sorting capacity and facility to 30,000 packages per hour

Total area of 24,000 square meters

Fleet electrification provisions and the use of renewable energy for its facilities and electric vehicles - supporting its global sustainability goals
The first phase - which will be completed by 2021 - will involve the construction of a new building next to the existing facility. Once complete the second phase will involve the demolition of the existing facility which will then be replaced with a new building.
SEE ALSO:
Once fully completed in 2023 the hub will be an important link in UPS's European and German network, offering improved access to its smart global logistics network for its customers.  
"Logistics is one of the most important economic sectors and largest employers in Lower Saxony," said Dr. Bernd Althusmann, Lower Saxony's minister for Economic Affairs, Labour, Transport and Digitalization. "Langenhagen and Hannover are located in the middle of Germany and in the heart of Europe – a potential from which the logistics sector can profit like hardly any other location. The expansion of this UPS branch is thus a commitment to the business location of the Hannover region and at the same time a door opener for the export activities of local companies."
For more information on procurement, supply chain and logistics topics - please take a look at the latest edition of Supply Chain Digital magazine.