UPS Posts Record Second Quarter with Revenues of $23.4bn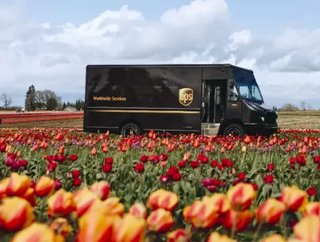 UPS enjoys consecutive quarters of record profits with growth across all segments, and completes divestiture of UPS Freight
Growth across each of its core segments resulted in record results for UPS in the second quarter, with group revenues climbing 14.5% year on year to $23.4bn. 
The global logistics outfit achieved consolidated operating profit of $3.3bn, up 47.3% compared to the same period in 2020. It is the second consecutive quarter of record profit, and a significant rise on Q1's $2.9bn. 
 
UPS Q2 Revenues in Brief
Consolidated revenues: $23.4bn (+14.5% yoy)
Domestic: $14.4bn (+10.2%)
International: $4.82bn (+30%)
Supply Chain Solutions: $4.2bn (+14.3%)

The US company's domestic segment performed steadily with 10.2% revenue growth to $14.4bn. But it was its international and supply chain solutions segments where UPS saw the biggest gains. Strong demand in Europe led an increase in international revenues of 30% to $4.82bn. UPS' supply chain solutions division saw revenue growth of 14.3% to $4.2bn, driven, the company said, "by strong demand in nearly all businesses". 
UPS' steady growth throughout the pandemic has been led by the overarching vision of its chief executive Carol Tomé to do "better not bigger", focussing on efficiency and high margin deliveries through its network over pure scale and volume. 
"I want to thank all UPSers for executing our strategy and delivering high service levels, which fuelled record financial results in the second quarter," she said. "Through our better not bigger framework, we are moving our world forward by delivering what matters."   
 

UPS Completes Sales of UPS Freight 

The second quarter also saw UPS complete the divestiture of UPS Freight in a deal worth $800m - with a surprise result for the division, now called TForce Freight, under new owner TFI International.
"The second quarter was historically significant for TFI International, with the closing of our UPS Freight acquisition and record performance across the board," said Alain Bédard, chairman, President and Chief Executive Officer, TFI International. "Particularly gratifying is the performance of TForce Freight, which has exceeded our operating ratio targets far ahead of schedule, and we have only just begun our work."
In it first two months of ownership TFI reported that adjusted operating ratio (OR) was 90.1% for TForce Freight, far outperforming its forecasted OR of 96-97%. 
"I wish to thank our entire team for their hard work and remarkable efforts, and officially welcome aboard our new TForce Freight colleagues who have seamlessly come under the TFI umbrella and are already making stronger than expected contributions," Bédard added.