UK lorry driver shortage sours Oatly's Q3 results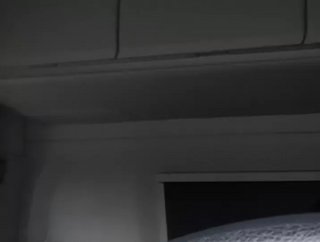 Oprah Winfrey-backed Swedish oak-milk maker Oatley sees sales plummet as UK haulage headache hits supply chains
Supply chain problems caused by a shortage of lorry drivers in the UK has hit oat-milk maker Oatly, with the company slashing its sales forecast for the year by a massive US$55 million.
Oatly took a $1 million hit from HGV driver shortages in the UK that temporarily delayed distribution. The company also cited other "near term" factors:
Higher logistics and shipping costs

Technical problems at its Utah factory, which cost it $3m.

Pandemic-related restaurant closures in Asia, also costing it $3m. 
Supply chain problems see Oatly shares plummet
The company's bleak Q3 update saw its shares tumble in value by more than 20 per cent, to $9. This is compared to $17 at the time of its flotation in New York in February 2021, when the company was valued at $10bn.
Oatly CEO Toni Petersson described the problems as "temporary headwinds". 
Of its Q3 results, the company says its Covid-hit performance in EMEA territories was "primarily a timing issue", adding that in the first half of 2022 it expects to enjoy an increased share of retail shelf space "given our strong velocities and current supply levels".
Oatly has attracted a slew of celebrity investors, including chat-show queen Oprah Winfrey, Hollywood A-lister Natalie Portman and rapper Jay-Z. Other public figures to have backed the Sweden-based company include Starbucks founder Howard Schultz.
The company's haulage headache is unlikely to be resolved any time soon. In October, UK haulage chiefs addressed a select committee of MPs about the shortage of lorry drivers and its resulting impact on the supply chain.
UK haulage problem 'could last another year'
Speaking to the committee, Duncan Buchanan - director of policy at the Road Haulage Association - slammed the government's plan to issue 5,000 three-month visas for foreign drivers to help plug the shortage.
"If you were designing a visa system to fail you would design it something like this," he said, before forecasting that the UK haulage problems could last another year.
Buchanan's grim prediction is borne out by recent figures from The Office for National Statistics, which showed HGV driver numbers in the UK have fallen by 53,000 over the past four years.
HGV (heavy good vehicle) drivers make up around 10 per cent of the UK transport and storage industry. Like Oatly, around half of importing businesses have experienced changes in transportation costs as a result.