Uber Freight to Acquire Transplace in $2.2bn Deal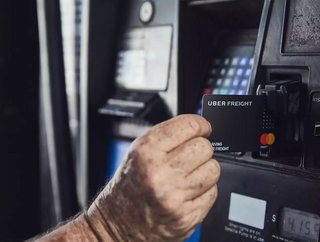 Uber Freight's acquisition of Transplace will supercharge parent Uber's move into logistics and supply chain
Uber Freight is to acquire logistics technology and solutions provider Transplace in a deal worth $2.25bn. 
The company will pay up to $750m in common stock and the remainder in cash to TPG Capital, Transplace's private equity owner, pending regulatory approval and closing conditions. 
"This is a significant step forward, not just for Uber Freight but for the entire logistics ecosystem," said Lior Ron, Head of Uber Freight, and former founder of the Uber-owned trucking start-up Otto.
Uber's Big Play for Supply Chain

Transplace is one of the world's largest managed transportation and logistics networks, with 62,000 unique users on its platform and $11bn in freight under management. It offers truck brokerage and other capacity solutions, end-to-end visibility on cross border shipments, and a suite of digital solutions and consultancy services. 
The purchase is the latest move by parent company Uber, which launched as a San Francisco cab-hailing app in 2011, to diversify its offering and create new revenue streams in all transport segments.
Transplace said the takeover comes amid a period of "accelerated transformation in logistics", where globalisation, shipping and transport disruption, and widespread volatility are colliding. 

Uber Freight plans to integrate the Transplace network into its own platform, which connects shippers and carriers in a dashboard that mirroring the intuitive experience found in its consumer vehicle booking and food ordering services. 
"This is an opportunity to bring together complementary best-in-class technology solutions and operational excellence from two premier companies to create an industry-first shipper-to-carrier platform that will transform shippers' entire supply chains, delivering operational resilience and reducing costs at a time when it matters most," said Ron. 
Frank McGuigan, CEO of Transplace, said the resulting merger will offer enhanced efficiency and transparency for shippers, and benefits of scale for carriers. "All in all, we expect to significantly reduce shipper and carrier empty miles to the benefit of highway and road infrastructures and the environment," he added. 
 
History of Uber Freight

Uber Freight was established in 2017 and separated into its own business unit the following year. In 2019 the company had expanded across the entire continental US, established a headquarters in Chicago. Later that year it launched its first international division in Europe, initially from a regional foothold in the Nertherlands, and later moving into Germany. 


The logistics spinoff attracted a $500m investment from New York-based Greenbriar Equity Group in October 2020, and launched a new shipping platform for companies of all sizes in May, partly in response to a driver shortage in Canada.