Trump and the supply chain implications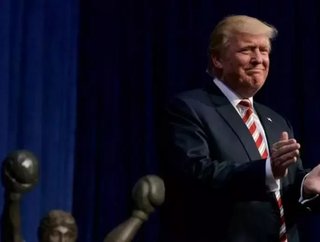 The surprise victory for Donald Trump in the US presidential election is roiling markets. The path ahead is all about working within the world that Amer...
The surprise victory for Donald Trump in the US presidential election is roiling markets. The path ahead is all about working within the world that Americans have just voted for.

Much of the election discussion focused on personality issues. This was distracting in terms of policy implications, but largely accepted because "experts" expected Hillary to win and the status quo to prevail.
Like Brexit, the voters proved the experts wrong and now we've got to hurry up and start thinking about what it all means.

Supply chain relevance

Trump's stated policies include several with significant implications for supply network design, manufacturing strategy and resource planning. While guessing which will take effect is a political question, the four points below bear consideration.

Trade: "withdraw the US from the Trans-Pacific Partnership", "label China a currency manipulator" and "renegotiate NAFTA". Much harsher than Brexit, Trump's intent is to force conflict with the US's biggest trading partners.

For hundreds of companies whose manufacturing and assembly is in either China or Mexico, this promises trouble. Finished goods and parts could be stranded suddenly. Longer term, the cost of such sourcing will rise substantially. At the same time, sales to these countries will slow or stop as trade negotiators jockey for position. Production assets could be inaccessible or even seized.

The scenario certainly calls for more local-for-local manufacturing. In the US, this will mean more plants, but likely few new jobs given the clear trend towards small lot sizes and heavily automated production. Elsewhere in the world, protectionism should be expected in response. Network design going forward must account for high risks in globally sourced bills of materials. Global product platforms could help as R&D spending can be shared among a larger number of smaller plants closer to end markets.

Immigration: "begin working on an impenetrable physical wall on the southern border", "end sanctuary cities", and "all immigration laws will be enforced". The intent is similar to what Britain wants: control of immigration and selective entry.

For industries with some dependence on illegal labour, this will obviously raise costs. Downstream buyers of labour-intensive domestic inputs will need to pass along price increases initially and then work with suppliers to automate for lower costs. This could dictate changes in favoured crops and protein sources, for instance. Smaller boutique food companies could benefit as their typically premium products see less of a price disadvantage.

For industries such as hi-tech and pharmaceuticals, these policies could be beneficial with the chance of faster track immigration granted to technical hires. Worth considering is proactive recruitment of talented foreign-born production engineers with experience managing intense automation and/or data analytics.

Energy: "make America energy independent… of OPEC… rescind Obama executive actions". As part of a wider "America first" philosophy, these policies promise less access to world energy markets, which means higher costs in the United States. Removal of US demand could, however, mean lower energy costs for everyone else if global markets remain open to them. At the same time, a protectionist policy in US energy could enhance the business case for renewables if oil is more expensive.

For supply network designers, the implications include a stronger case for diversified energy sources. Production facilities and data centres should increasingly be designed with variable energy infrastructure in mind. However, logistics costs could go down as global shipping demand dwindles and fuel prices moderate or drop.

Taxes: "lower the business tax rate from 35 percent to 15 percent". Whether this, along with proposed personal tax cuts, can be paid for without sparking inflation is unknown. The implications for supply chain strategy in any case are significant.

Taxes vary widely around the world, but US taxes are among the highest. This has led to unnatural acts separating intellectual property from physical product and the stranding of earnings overseas. In terms of freeing business location decisions to fit customer markets and key personnel, this change could simplify network design for functions like planning, sourcing and product development.

Work to be done

Global trade may have peaked. Future supply chains will be less dependent on distant, low-cost labour and natural resources. The race to return home is on, and the world is watching.


Kevin O'Marah, Chief Content Officer, SCM World
Supply Chain Digital's November issue is now live. 
Follow @SupplyChainD on Twitter.
Supply Chain Digital is also on Facebook.