Top 5 US logistics cities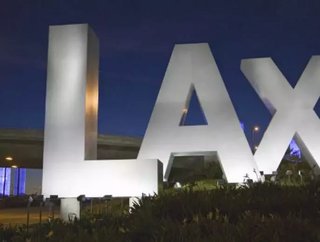 By Don Amerman Easy access to multiple modes of transportation is a big boon to any business involved in shipping products to a wide array of destinati...
By Don Amerman
Easy access to multiple modes of transportation is a big boon to any business involved in shipping products to a wide array of destinations.
For companies that supply parts needed in manufacturing operations, intermodal access has become essential as more manufacturers adopt just-in-time and similar supply chain management strategies.
Cities throughout the United States have done what they can to respond to the needs of shippers.
However, certain American cities are blessed with natural settings and a history of serving as transportation hubs that give them a decided advantage when it comes to transportation logistics.
The following cities are leaders in logistics and thus excellent bases from which businesses can ship their goods. They're also well placed for businesses dependent on getting products delivered to them on a timely basis.
Chicago
Chicago first established itself as a major transportation hub in the first half of the 20th century when it was the undisputed railroad center of the United States.
Although the railroads have lost ground to other forms of transportation in the intervening years, they remain an important component of the overall intermodal equation.
Chicago's transportation assets, however, go far beyond the railroads.
Its location on the shores of Lake Michigan and along the banks of the Chicago and Calumet rivers give Chicago easy access to a network of inland waterways, as well as access to world markets via the Great Lakes and St. Lawrence Seaway. In addition to its own port facilities, Chicago lies within a short distance of the nearby Port of Indiana at Burns Harbor.
Chicago's O'Hare ranks among the top US airports in terms of cargo throughput, and the metro area's extensive highway structure makes it a major center for over-the-road transportation. An additional factor in Chicago's logistics primacy is a solid intermodal network that makes it easy to move goods seamlessly from one mode of transportation to another.
Los Angeles
Los Angeles, the second-largest city in the United States, boasts the busiest port in the country.
After a very slow and modest start in handling containers, the port is now one of the biggest container-handling ports in the world.
Factors involved in the port's rapid growth include the economic boom among many countries in the Asia-Pacific market and the early 20th century opening of the Panama Canal, which gave Los Angeles easier and far more economic access to European and African ports.
Not far from the port is busy Los Angeles International Airport, which together with five other commercial airports in the metro area gives Los Angeles very impressive airlift capacity.
Although often the butt of jokes, the city's web-like network of freeways makes it a natural center for trucking transportation, and railroads in the Los Angeles area have extensive facilities for intermodal transfers to and from both trucks and ships.
Houston
Long a major transportation center, Houston has benefited significantly from the expansion of three-way trade between the United States, Canada and Mexico under the North American Free Trade Association (NAFTA).
Also fueling Houston's growth as a trade and transportation center has been the Caribbean Basin Initiative, which gave Caribbean nations greater access to the US market. The Port of Houston is one of America's busiest ocean gateways, and its George Bush Intercontinental Airport handles large amounts of foreign trade.
Further cementing Houston's position as a leading logistics center are its network of freeways and rail connections to points elsewhere in the United States, as well as Canada and Mexico.
Memphis
Although Mother Nature blessed Memphis with a prime riverfront location on the Mississippi, it was FedEx's decision to build its SuperHub in Memphis that propelled the city to the forefront of US logistics centers.
However, the city's access to inland waterways and its web of interstate highway connections all help to give Memphis a multifaceted attraction as a transportation hub. Five Class I railroads serve Memphis, and its international airport led the nation in 2012 cargo throughput, thanks in large part to FedEx traffic.
Atlanta
Atlanta's role as the unofficial capital of the New South has made its Hartsfield-Jackson Atlanta International Airport the world's busiest in terms of passenger traffic. While the airport's cargo throughput is dwarfed by its passenger business, the city of Atlanta is still a major cargo transportation center.
As one of the few American cities served by three major Interstate highways - 20, 75 and 85 - Atlanta is a natural hub for trucking.
According to Logistics List, Atlanta is home to more than 75 Class A scheduled motor carriers, as well as more than 2,000 commodity carriers, contract haulers, and irregular intrastate route carriers.
Atlanta also remains a major rail transportation center. The metro area's many intermodal depots facilitate the easy interchange of freight from one mode to another.
About the Author: Don Amerman is a freelance author who writes extensively about corporate strategy, online marketing, intermodal transportation, and internet reputation management services.