Top 10 Logistics Leaders: Detlef Trefzger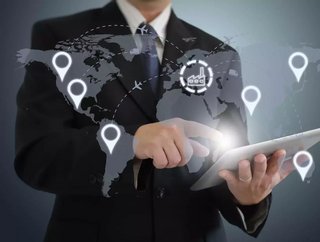 Having featured in our Top 10 Logistics Leaders in June's magazine, we take a closer look at Detlef Trefzger...
Trefzger has been CEO of logistics giants, Kuehne + Nagel, since 2013. He began his career at Siemens in 1989, before working at Roland Berger and DB Schenker in several leadership roles before moving onto Kuehne + Nagel.
Trefzger has a drive to enable his customers to convert technological challenges into fruitful business opportunities. He understands that every customer is unique and strives to deliver solutions that meet specific customer needs and provide tailor-made solutions.
From February 2015 to January 2018, he was a member of the Singapore Economic Development Board. In June 2019, Trefzger joined the Board of Directors of the Swiss-American Chamber of Commerce in Zurich, Switzerland.
Upon Trefzger's appointment as CEO in 2013, Karl Gernandt, then Chairman and interim CEO of Kuehne + Nagel International AG, commented: "It gives me great pleasure to announce Detlef Trefzger as the new Kuehne + Nagel Group CEO. In addition to his comprehensive knowledge of the business and many years' experience in the logistics industry, Detlef Trefzger's expertise in general management also played a major role in helping us reach a decision.
"Over the past months he has made significant contributions to the successful implementation of our strategy. His management philosophy corresponds with the Kuehne + Nagel 'entrepreneurial spirit' and the company's team-oriented culture will benefit greatly from his constructive leadership style. We are convinced that Detlef Trefzger will maintain the continuity of leadership and direction of our Company, while at the same time injecting new ideas to ensure its future, successful development."
Want to know what other logistics leaders made our Top 10? Click here!