Top 10 E-Lessons learned about the supply chain in 2014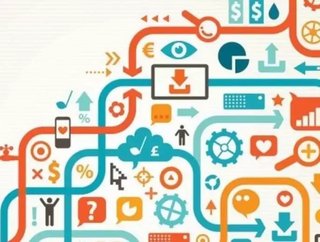 Elemica, the leading Supply Chain Operating Network provider for the process industries, discusses lessons learned in 2014 that will deliver value to a...
Elemica, the leading Supply Chain Operating Network provider for the process industries, discusses lessons learned in 2014 that will deliver value to a company's supply chain, better positioning businesses to champion their marketplace in 2015. Companies that use these lessons learned to implement evolving practices and gather metrics across supply chain processes will capture new market opportunities and mitigate risk, significantly reduce operating costs, and improve their customer service capabilities.
"2014 was a year of economic growth for many industry sectors, yet there is still room for improvement, especially if a company is on a continuous improvement journey," said Ed Rusch, Vice President of Corporate Marketing at Elemica. "We've put together these 'E Lessons Learned' from real customer experiences, industry analyst expertise, and our own involvement with peers to help businesses grow and move forward in the New Year."
·       Ecosystem – Supply Chains are becoming more of an ecosystem rather than disparate parts, enabling accountability, visibility and agility. There is much inter-connectedness and co-dependency between the relatively inflexible physical reality of process manufacturers and their customers.  
·       Experience – With customer requirements ever changing downstream, process manufacturers are deploying more sophisticated strategies to keep customer service levels high without resorting to piling on the cost in terms of buffering stock.
·       Extend – Instead of focusing inward on the company itself, outside-in supply chains put the customer first. This approach manages cross-functional processes that integrate and synchronize product, demand, and supply networks to optimize joint value.
·       Expectation – Unmet expectations occur when companies attempt to force trading partners to collectively adopt a single standard. Integration across the varied, distributed, and complex needs of thousands of individual trading partners and their respective enterprises, without requiring any of them to change the way they do business, is a reality today. 
·       End-to-End – The process industries are moving away from a manufacturing focus to more of a supply chain view linking supply with demand. With end-to-end supply chain visibility, businesses are able to respond more quickly to demand changes, absorb disruption and capture new market opportunities. 
·       Exponential – The network effect builds when the capability to do more with more makes all the existing participants better off. Rapid on-boarding campaigns facilitate the network effect, and getting a critical mass of partners on-boarded is the first step to establishing meaningful collaboration.
·       Engage – Build better relationships with B2B Social. Modern collaboration methods deliver keen insights faster across the dynamic interactions of your supply chain. They can be used to determine supplier and logistics provider key performance indicators or capture customer recommendations for improvement.
Ease – Business Networks enable companies to find common ground with their customers. Buyers are expecting an easy-to-do-business-with experience, and if they have to go the extra mile to buy something from you, expect their business to move elsewhere. 
·       Expose – Bring risk and variability to the forefront or expect surprises. The goal is to capture intelligence around real-time business issues.  With predictive and prescriptive analytics, businesses can identify pending problems and respond proactively. 
·       Envision – Master Data Management (MDM) creates a single view of the business. Forecast information comes from multiple entities using disparate systems with different formats. MDM creates a mutually harmonic environment, generating clean and actionable information across an enterprise.
The business climate today is rife with missed opportunities.  Our challenging global marketplace is compelling companies to elevate supply chain's leadership role within their respective organizations, and these "E Lessons Learned" are key ingredients in their recipe for success.  With the expected, continued growth of the global process industry market, companies will be better poised to exploit new opportunities by focusing their supply chains from the outside-in.
Elemica's Supply Chain Operating Network ecosystem facilitates the timely and accurate flow of information between trading partners, fostering network-based business intelligence to help them make smarter decisions faster. Exploring evolving enterprise strategies in these 10 Top "E Lessons Learned" is a winning game-plan, enabling companies to scale their networks into revenue-producing value chains with significant results. 
Elemica's Supply Chain Operating Network is designed to give clients greater control over their global supply chains. Capturing transaction data, across all trading partners, and translating it into actionable information is key to driving value out of the supply chain. For more information, visit www.elemica.com.