Supply problems 'killing brand loyalty' - McKinsey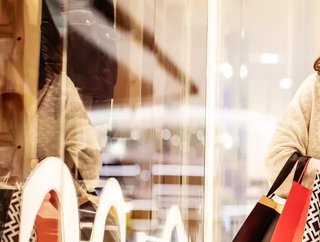 Product shortages and long lead-times are changing long-established purchasing patterns, with availability rather than brand driving customers' choices
Supply problems are having a profound effect on brand loyalty and customer behaviour, new research from McKinsey reveals, with product availability the single most important purchasing factor.
Just 13 per cent of respondents who faced out-of-stock products in the past three month say they waited for an item to come back in stock, the report shows. About 70 per cent switched retailers or brands.
For its US Holiday Shopping Report 2021, McKinsey surveyed 2,095 shoppers on their spending habits during the pandemic, and combined this with third-party data showing actual spending behavior. The twin-prong approach provides a fascinating picture of consumers' evolving attitudes and behavior. 
Availability, not brand, now biggest sales driver 
The report shows shoppers' biggest concern is stock running out, and that this means they are more willing than ever to switch brands or retailers, especially when items are unavailable. 
McKinsey says retailers looking to take advantage of this supply-driven decline in brand and retailer loyalty will need to overcome current problems on supply and labour challenges.
Overstretched supply chains, inventory shortages, and a lack of available labour all pose significant problems for retailers looking to meet demand and maintain profitability, it says. 
And these are problems unlikely to disappear any time soon. Analysts expect poor availability and long lead times to persist throughout the Christmas shopping season. Retailers who want to retain strong sales in the face of diminishing brand loyalty need to communicate early and often, says McKinsey.
Retail fulfilment crucial, says McKinsey
"Consumers won't hesitate to shop elsewhere if they can't find the products they seek, fulfillment is critical," they say. "Retailers should encourage consumers to order early, and to also encourage customers to check if items are in stock."
McKinsey also says retailers should deal with supply chain problems "with short-term fixes and long-term planning". 
It adds: "For short-term inventory surprises, retailers should prioritize procuring the most essential items for this holiday season."
And because supply chain problems are expected to run into 2022, McKinsey says retailers should adopt a "resilience mindset and prepare for new cost realities".
They need to diversify and plan for more localized fulfillment "and build greater real-time visibility into inventory positions across the supply chain". 
McKinsey offers Costco as an example, because the company recently chartered three of its own ships to move goods between Asia and North America.